Live Presentation
Lesson 1
Understanding Your "WHY"
Experience one of this program's most powerful lessons, delivered to your team live. This presentation will inspire your team to dig deep into understanding their "WHY", and one step closer to building a culture of greatness.
16 Available Lessons
Available as Virtual Presentations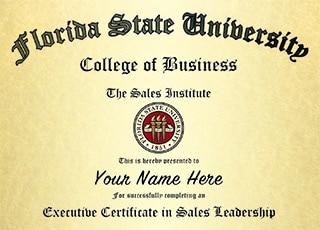 Florida State University Certificate of Business Leadership awarded upon completion of 12 or more lessons.
From your living room to the office, Don will teach your organization virtually what it takes for a team to be able to attain sustainable success.
Each month your team will cover a new lesson, complete with coursework and excercises aimed at growing a culture of greatness within your organization.
 Program Options