155 Players Will Lose The British Open: How To Handle Loss To Become A Winner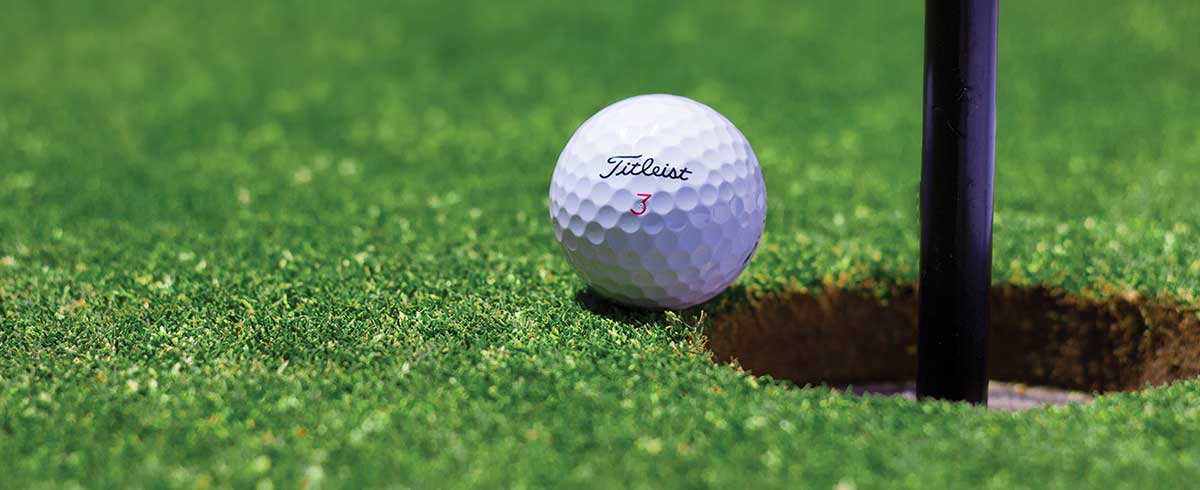 As I write this, a handful of golfers have a legitimate chance later today of hoisting one of the most coveted of all trophies in golf. He will lift the Claret Jug to his lips, and drink deeply of victory and triumph. He will have won the British Open. The other 155 players who started this tournament last Thursday will toast with plain, regular-sized mugs, drinking the bitter ale of loss. One has to wonder, why do the lower ranked players even compete? If you're the 150th ranked golfer among the 156 in the tournament, do you have a chance to touch Greatness or feel the thrill of victory?
We saw the same thing at Wimbledon last weekend. During the single's event, 128 men and 128 women gathered to compete, but only one man and one woman were victorious. Novak Djokovic and Angelique Kerber won their respective events, but that means 254 tennis professionals, men, and women who play the game at a higher level than you or I ever could dream…lost.
That's what I love about studying the mindset of athletes for hints into how we can perform better. When most sports professionals enter a competition, they understand that the possibility of loss is almost certainly greater than their chance at what everyone else would define as "glory." Sometimes they can go years without winning. After losing time and time again, how do you get back up and try just as hard, or even harder, than before?
How can you lose, again and again, and still come back?
The NY Times did a piece this week on Julien Benneteau, a 36-year-old tennis pro who has never once won a single title. Despite that, week after week, he steps on the court and competes, amassing $9 million in winnings since 2000. He admitted, though, that he still feels like a failure. How does he keep going?
"I have known failure because I lost every week," he said. "Then I have to recover and think positively to be ready for the next week and do this week after week, month after month, year after year, to have a career from 2000 to now."
Benneteau enters a tournament almost every week of his career knowing his chances of actually winning are low. In fact, they're generally non-existent, but he has to tell himself, "This could be the week." A key factor in having a successful career is accepting that sometimes you will not be successful – if winning a championship is the way "success" is defined – yet you must learn how to put yourself in the right frame of mind.
You have to continually hit reset to compete again the next week, and the week after that, and the week after that.
France won the World Cup, but how many teams started the tournament? All of those incredibly talented players could declare themselves as failures or they could learn this important lesson – only a limited number of people get to be regularly successful, the rest of us have to figure out how to reframe and come back ready to win. You can't have a defeatist attitude or believe from the beginning that you have no chance. You have to know that if it doesn't work out, that loss cannot define you. But it can teach you.
It's the ability to say, "If I don't win, then nothing will stop me from coming back next week better than I was last week… and trying again."
That ability to bounce back, that resiliency, is the only way you could survive at the highest level of anything. If you don't possess that single characteristic, one loss will turn into two, then three, and on and on.
Think of the NBA right now. The Golden State Warriors added DeMarcus Cousins, their fifth All-Star, over free agency and many players, media pundits, and some coaches have all but conceded defeat. Their attitude is, "Why play when we're just playing for second?" They are going to begin the season lamenting the lost cause of defeating the champs instead of using this as a chance to prove history differently.
Thankfully the NBA still has some Magic. When Magic Johnson was asked if he thought his Lakers could beat the Warriors, he said, "I think that we'll look forward to that challenge. Everybody expects Golden State to win again but I would love to have the challenge to play them in the Western Conference Finals if we can get to that position. I'm a competitor, so I'm not scared of Golden State. I'm not worried about Golden State. They don't keep me up at night. I know that we have a really solid team, a good team, and a tough-minded team. And we got guys now who are winners." Magic isn't scared, he relishes the challenge, even if it means losing. That's how a pro has to see competition.
We've all experienced defeat and loss. So, if even the best of us are destined to lose, how do you manage that loss? In order to be a professional and the best at anything you do, you have to be able to manage to lose – not accept it, not be okay with it – and reframe it. You have to be able to bounce back and say, "Next time."
If you can make this your mindset, you're on your way to Greatness.