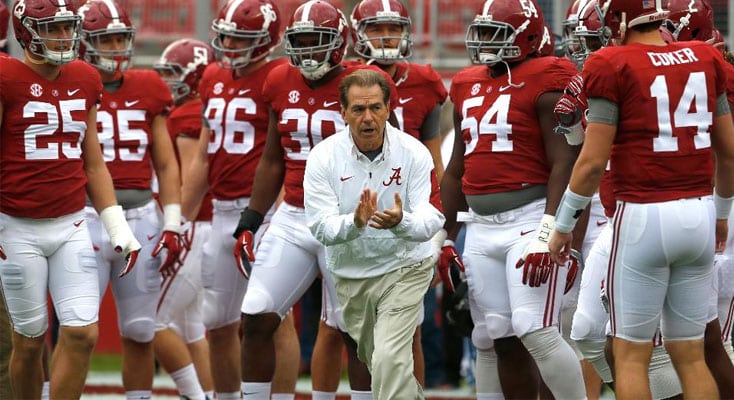 3 Tips To Close Out The Year Strong From The Best Coach In College Football
'Tis the season to be…stressed. If you're reading this blog, most likely you're doing so on a smartphone while flying by the seat of your pants, trying to meet deadlines and end-of-year sales goals. Your email inbox is overflowing, and the pressure to plan (or attend) all those delightful holiday parties may be sending you to the edge. This is the uncomfortable truth: It's normal to feel overwhelmed during this time of year.
But how, among all these challenges, do you close out the year strong?
If there's anyone who has mastered the art of keeping a team focused, it's Nick Saban, head coach of the Alabama Crimson Tide. Saban has won three championships with the Tide and he's currently in the national championship hunt again. He credits the success to his "Process," a simple yet effective method of breaking down goals into manageable, bite-sized pieces…especially in challenging times. You don't have to like Saban or Alabama to learn from him.