Become Someone Worth Following: New Cubs' Manager David Ross Shows Us How To Go from Teammate To Team Leader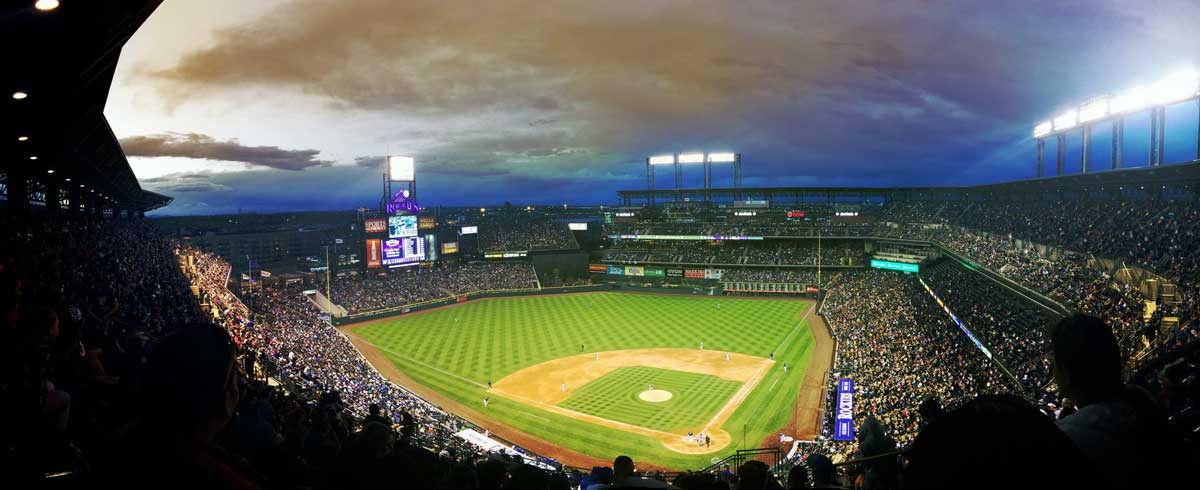 When you write a book with someone, it's kind of hard not to become a devoted admirer. I've partnered with some amazing people in my career, and I've come away with some relationships that I'll always treasure.
And then there's David Ross.
I worked with Ross before and during his incredible run with the 2016 Chicago Cubs, a season that not only saw the Loveable Losers erase their World Series jinx, but saw Ross go out in style with a dramatic home run in Game 7 of that series to help the Cubs win the title. After the release of his book, Teammate, I realized that Grandpa Rossy was going to be someone I'd ALWAYS cheer for, no matter what job he had.
Today, my good friend was named the manager of the Chicago Cubs. I couldn't be more excited for him. He's got a long road ahead of him and he faces some unique challenges as he steps into a leadership role that's unlike anything he's held before.
But the qualities that led him to this opportunity will be the same qualities that keep him there.
You see, to be a leader, you must be a person worth following. If no one is willing to follow you, then you can't lead. Over the final years of his career, Ross made it his personal mission to become a teammate worth having—and that ultimately made him someone worth following.
Ross highlighted some of the qualities that helped him gain influence among his teammates, and they're worth noting:
Humility—early in his career, Ross was a guy out for his own stats. He had a reputation and it followed him around from team to team without him realizing it. It wasn't until Theo Epstein, then serving as the GM for the Boston Red Sox, pulled him aside after the 2009 season that Ross became aware of his rep as a bad teammate. By the time Epstein brought Ross to the Cubs in 2015, that reputation was gone. Ross humbled himself and made a commitment to being the best teammate anyone could ever have, a commitment that turned him into a favorite of both the 2013 Champion Red Sox and the 2016 Champion Cubs.
Reliability—one of the things that I appreciate about Ross is that he's the same guy, no matter when you encounter him. He believes that is a MUST if you want to look over your shoulder and see others behind you. Whether he's riding the bench or calling games from a booth, Ross is going to tell you what he sees and what he thinks. It's a trait that the best leaders have, a consistency that helps settle the rest of the team.
Communication—the way ballplayers talk to one another can be quite colorful—and sometimes, quite brutal. But what's being said isn't as important as why it's being said, and that's even less important that how it's being said. Ross learned that being positive, pointing out the good in a teammate's work and highlighting ways for them to get even better, went a long way towards improving the overall communication on the team. When he lifted people up, they did the same for others.
Problem Solving—every team faces challenges, and every team needs people who are willing to step up to those challenges and find the opportunities within. As a catcher, Ross knew that his biggest contribution to his teammates on the mound was to help them solve the problems posed by the batter and the circumstances of each inning. He learned to expand that approach to the days when he wasn't behind the plate and looked for ways to contribute even while he was on the bench. Whether cheering guys on or passing along trends or things he noticed during the game, Ross helped his teammates find their way through challenges big and small.
Trust—teammates have one another's backs and work hard to be someone others can count on. Showing up, doing the work, being present and accountable for your contribution, these are all things that anyone can do develop trust with others. But sometimes, trust is earned in other ways, like the time Ross got kicked out of a Cubs game for suggesting an umpire get help on a call that went against one of his teammates. Ross wasn't even playing that day—he was on the Cubs bench—and the ump walked over and told the manager to "shut him up." Ross jumped up and said, "Nobody's gonna tell me to shut up—I'm a grown-ass man!" The ump tossed him for arguing, but his teammate thanked him for having his back.
Fun—believe it or not, this matters in leadership, even if we misunderstand the concept. While some people may think of ping-pong tables or other "playful" options, research suggests that what we're really after is "unusual creativity and autonomy." This type of fun allows teammates to do their best work, add increased value, and enjoy the process. Ross will certainly bring an element of the traditional understanding of fun, but he's much better suited to the type that makes good teams great—setting expectations, casting vision, and empowering players to live it out on the field through their unique strengths.
I know Ross is stepping into some big shoes and will carry a considerable weight in his new role. And while other writers might suggest his relationships within the team might work against him, I fully believe that they will push him to greater success.
The Cubs know who they're going to be following, because they learned to follow him years ago—and they know he's a leader worth following, wherever it may lead.