Change Your Ending: How Steph Curry, Dame Lillard, And Other Stars Turn Bad Days Into Big Games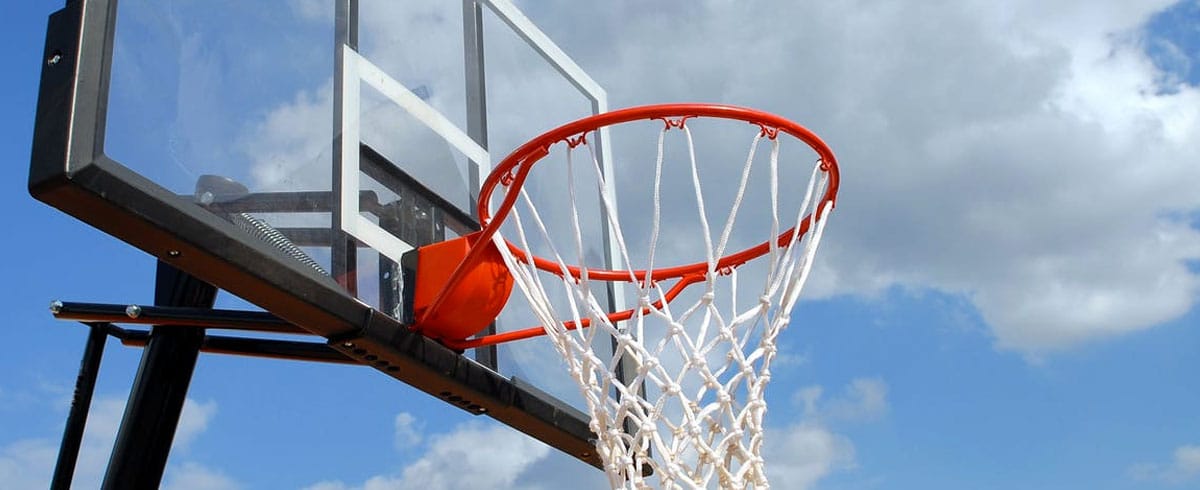 Let's start here: if you want to be great, you'd better have a short memory.
That may sound like an odd statement, but it was the major takeaway from the weekend's NBA action. Whether you're talking about Steph Curry's dismal Game 6, Damien Lillard's abysmal Game 7, or Kawai Leonard's long struggle in Toronto's final game, the Conference Semifinals ended far differently than they began.
Take Curry for instance. He opened the first half of Game 6 against Houston with this miserable stat line: 3 personal fouls, 0 for 5 shooting (including 0-for-2 from three), and his first scoreless half in a game since November 23, 2012.
The un-Curry-like performance was so bad that when Curry was interviewed after the game by ESPN's Shelley Smith, she cut right to the chase.
"Steph, how bad were you in the first half?"
"Pretty bad," Curry replied, "but I had no turnovers, so that was a positive."
But the second half for Curry was a different story: he finished the game with 33 points, including a clutch 8-for-8 performance at the free throw line to lead his team to victory.
Lillard's first half against the Denver Nuggets wasn't much better than Curry's. Like Curry, Lillard was a black hole in the first half: 1-of-9 from the floor, including 0-4 from three. He finished the first half with 7 points (which, I suppose, is better than zero).
But unlike Curry, Lillard couldn't pull out of the spiral. He went 2-for-8 in the second half, ending with 13 total points, all while being vastly overshadowed by his teammate, CJ McCollum. But he was able to manage two timely threes to extend the Blazers late lead, and Lillard played his hardest when McCollum was working to put the game away.
And then you have Kawai Leonard.
Everyone on earth has probably seen how his game ended, but if you watched the entire game, then you know it wasn't Leonard's best night. He had 41 points…on 39 shots!! He even had a stretch in the third quarter when he missed a few shots right under the basket.
Three great players, three less-than-great performances, and yet, all three will step onto the court this week for the chance to get their teams to the NBA finals.
I find that fascinating. You should, too. Here's why:
What sets the Great Ones apart is how they respond to bad days, bad plays and bad moments.
There are days when we're not at our best. It happens to pro athletes, and it happens to average Joes. None of us are immune to a bad day.
The average person, upon realizing things aren't going his way, often shrugs his shoulders and says: "Today's just not my day."
The Great Ones say, "Today's not my day…yet."
The Great Ones have an unshakeable belief that they can rise above the most putrid circumstances and still deliver. Even when the numbers tell an ugly story, the Great Ones know that the story isn't finished until they put the pen down. There's still room for improvement. There's still time to write a different ending…even if the first three quarters were bad!
We all stumble and make mistakes, but it's not how we start that matters—it's how we choose to finish what we've started.
If we stumble out of the gate and quickly say, "It's not my day," then we'll be useless when crunch time rolls around. We'll pass on those moments when our teammates need us most.
But, if we stumble out of the gate and say, "There's still time, so let's focus on what's ahead," we become a teammate that others can count on. When we keep short accounts of our own shortcomings, we keep ourselves in the game and become more valuable as a result.
If you want to be great, you'd better have a short memory. It's essential in sports, business, and life. If we dwell on the mistakes that we fear might define us, we create a self-fulfilling prophecy; when we shrink from the challenge, our mistakes become our legacy.
When we let go of our mistakes and look forward to the next opportunity, we create a different outcome—one laden with possibilities, and maybe even a shot at redemption.
Here's what I know: Steph Curry, Dame Lillard, and Kawai Leonard will not be remembered for the rough games they had this weekend.
How do I know that?
Because they've already put it behind them. They're looking ahead to the Conference Finals and the next battle in their quest for a championship ring.
People will put their focus where you put yours. Keep a short memory of your failures, and others will follow suit.