Episode 25: Scott Mordell, YPO's Longest-Serving CEO, asks: Do You have a Commitment to the Cause?
Episode 25
Scott Mordell is Young Professional Organization Global's longest-serving Chief Executive. YPO has 29,000 members who have joined chapters in 142 countries. All of them are committed to becoming better leaders and better people together. Scott grew up in Detroit, Michigan, and played hockey, basketball, baseball, and football. He may have been the smallest offensive lineman, but that did not stop him from playing at Albion College before continuing his education at Michigan State and earning a master's degree from Northwestern. In this interview, you will learn how to "re-calibrate" your leadership journey and maintain curiosity. Scott also shares his five business principles so you can grow in 2021.
---
You will learn:
12:00

 How to treat your employees as equals while leading.

19:00

 The difference between the best choice and the best decision.

22:30

 The power of forums.

26:30

 How to recalibrate your life.

32:00

 The five principles Scott established during his "recalibration."

35:00

 How to maintain curiosity today.
---
Resources: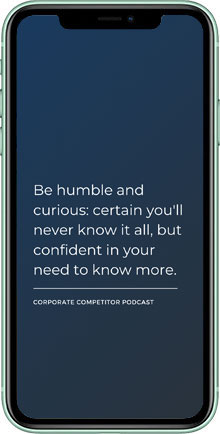 ---