Episode 4: Bill George, Longtime Medtronic CEO, Asks: Are You Finishing Strong?
Bill was a three-sport athlete in high school and rose to become a member of the Georgia Tech tennis team. His four decades of C-Suite experience include serving as the Executive Vice President of Honeywell, Chairman, and CEO of Medtronic, and TODAY he is a senior fellow at Harvard Business School, where he has taught leadership since 2004. He has written several best-selling books including one of my favorite leadership books of all time— True North. In this episode, you will see why clarity in leadership always begins with yourself. Plus, you can take our free leadership quiz here!
---
You Will Learn:
6:20

 The one trait that Bill applied that made him a better person, better leader, and even a better youth soccer coach.

12:00

 How to put your team members in a position to succeed.

12:30

 A common mistake of coaches and leaders Bill observed throughout his career.

26:30

How to transition from "building a winning resume" to "building a winning life."
---
Take your free assessment
---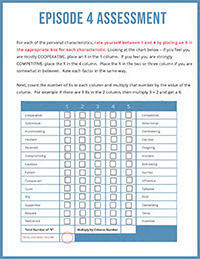 Love this episode?
We would be so grateful if you left us a rating and review!
"Many of the leaders I have worked with were excellent athletes, and I think there is a direct correlation. You're one of the few people that really has pursued this study Don. Keep up the great work. What you are doing really makes a difference."

Bill George

Longtime Medtronic CEO, Harvard Professor

"I am a subscriber because you are one of the greatest teachers, one of the best storytellers I have ever met, and I know you will maximize the people you have on the podcast. I'm telling everyone, because when you find gold you point everyone to it."

John C. Maxwell

Best-Selling Author, Leadership Expert
---
---