Culture Club: Boston Built Another Championship By Building A Better Environment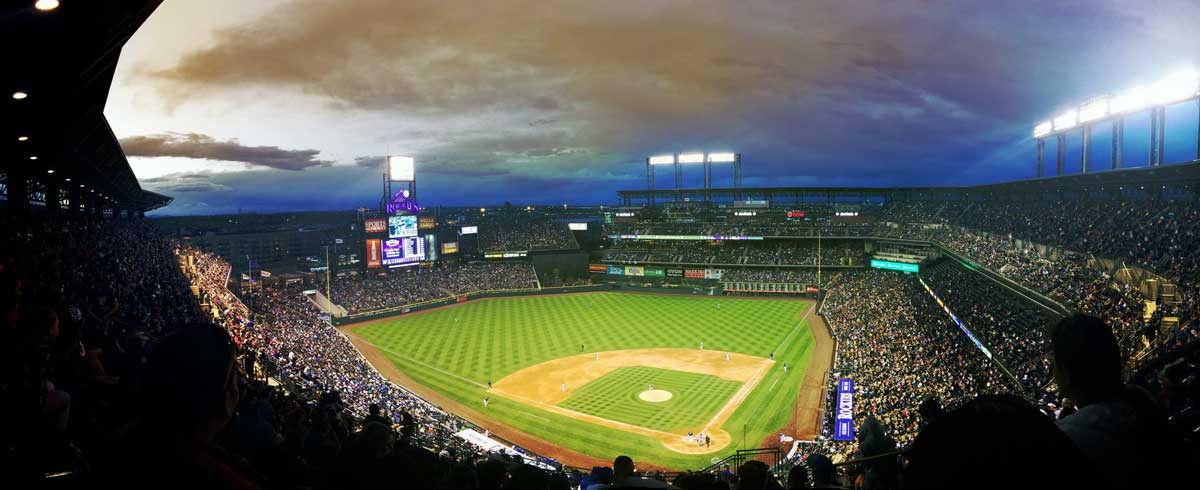 Raise your hand if you've ever heard this saying: "Culture eats strategy for breakfast."
It's become quite popular in recent years, and regardless of whether or not Peter Drucker actually said it, the Boston Red Sox are giving ample reason for any leader to stop and re-examine the sentiment behind the statement.
After winning 108 regular season games, the Red Sox tore through the post-season with an 11-3 record against the Yankees, Astros and Dodgers. And now, for the ninth time in franchise history (and the fourth time since 2004), the BoSox are bringing home the World Series crown.
You could credit talent for their most recent title, and you wouldn't have to make much of an argument. You can find plenty of talent up and down the Red Sox roster: David Price, Chris Sale, Mookie Betts, Andrew Benintendi, J.D. Martinez, Craig Kimbrel…and those are just the first few names Google pulls up under a search.
But sports is littered with talented teams that didn't amount to much. The 1996-97 Houston Rockets. The 2011 Philadelphia Eagles. Heck, even the team the Red Sox defeated, the Los Angeles Dodgers, have felt the sting of spending a lot of money on talent only to watch that talent fail to produce.
So talent helps. But it doesn't guarantee you a win.
One of the things I've noticed in my study of Greatness is that the Great Teams build their teams according to their culture. And while it sounds simple, it's not.
That's because many organizations talk about building a great culture, but they don't actually do it. Chances are you've worked on a team that said it valued one thing and then behaved in a way that valued something else. Just think about how often "We're customer-focused!" quickly gets buried beneath a hundred other priorities.
So what sets a Great Team apart? What allows a team like the 2018 Red Sox to gel in such a marvelous and successful way?
The key is building the right culture—and having the right person to lead it.
You may have heard about the amazing clubhouse that Red Sox rookie manager Alex Cora built during his first year on the job. Cora, the first Puerto Rican manager to ever win the World Series, was intentional about creating an environment where the players came together with ease, and were willing to embrace whatever role the team needed in order to win.
In short, Cora promoted an atmosphere of sacrifice, and his players bought into it.
The question is why?
I think it has to do with Alex Cora, the leader.
Consider a small provision in Cora's contract with the Red Sox. When Cora negotiated his deal with the Red Sox, he didn't argue for more money for himself (his salary this year was amongst the lowest in baseball); instead Cora asked that the Red Sox load up a plane with supplies and fly it to his hometown in Puerto Rico, Caguas, helping that community recover after a hurricane decimated the island.
And the Red Sox agreed. Cora used the trip to teach his players about sacrifice and generosity, lessons that they took to heart over the course of the season, and not just on the baseball field.
In fact, after Game 2 of the World Series, a 4-2 win by the Red Sox, one of their start players, Mookie Betts, served food to homeless people near his apartment at 2:00 in the morning. Betts didn't alert the press or call attention to himself on social media—he simply gave away extra food he had to people who needed it.
In my study of Great Teams, I've learned that hiring for cultural fit is far more important than just hiring because of an impressive resume. That's because culture touches and shapes everything in an organization or team—so it makes sense to hire people who not only fit that culture, but hire leaders who model it well to others.
It's how champion teams are born. Just ask Boston.
Alex Cora's leadership example helped create a culture where others could follow, and that, according to an article from Harvard Business Review, is how any organization builds a great culture. Hiring leaders who not only articulate the vision for the team but live that vision out day after day among them is just what Great Teams do.
So, regardless of who said it, culture does eat strategy for breakfast. The question is, do you know what's on the menu when it comes to your team?