Dare To Be Great: The Kawhi Leonard Risk And What We Can Learn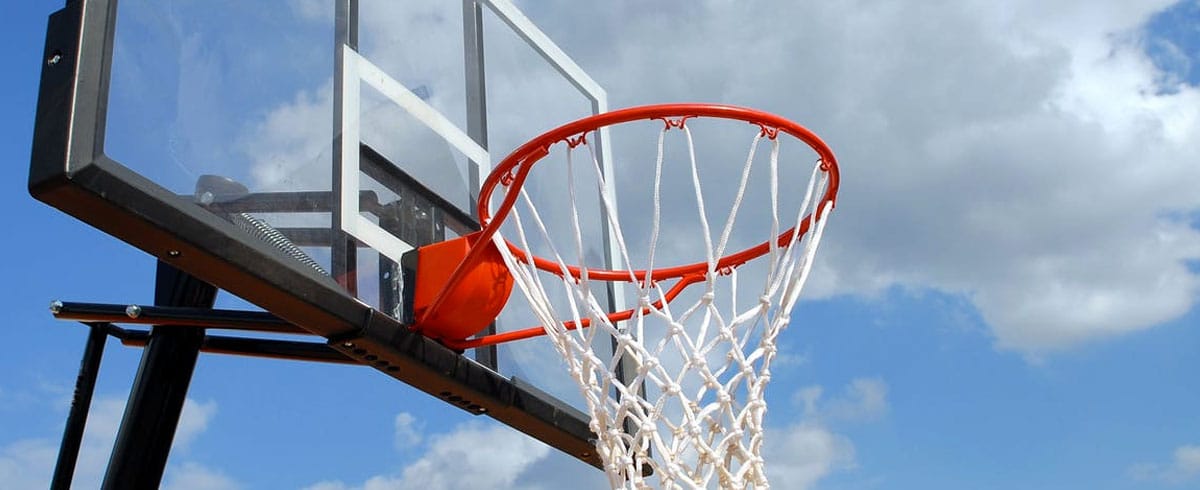 Let's play a game: pretend for a moment that you're the leader of a successful franchise, coming off four straight seasons winning at least 60 percent of your teams' games. The greatest thorn in your side has just left your division, leaving you a pretty clear window to get to a championship game. You have your eye on a superstar you think could make a difference, but to get him, you'd have to give up your most popular player, as well as other talent.
Now, keep in mind, the player you're thinking about acquiring hasn't played in almost a year, and there are reports that he's moody, and not communicating well with his current team. And he's in the final year of his contract, which means you might not be able to resign him.
Would you make the trade?
If not, it's okay. Risks like that are challenging for anyone to consider, especially when we're conditioned to be risk-averse.
But if I've learned anything from business and sports, it's that sometimes, to be great, you have to take the big risk. Sometimes you have to take a step backward in order to make a leap forward.
It's what Toronto Raptors General Manager Masai Ujiri did.
And it's worked out pretty well for him so far.
In July of last year, Ujiri sent guard DeMar DeRozan, center Jakob Poetl, and a protected 2019 first-round pick to San Antonio for guards Kawai Leonard and Danny Green. After losing yet again to the Cleveland Cavaliers in the Eastern Conference Finals, Ujiri knew he needed to make a change to his Toronto Raptors team if he wanted to get the team to its ultimate goal, the NBA Championship.
Even with the departure of LeBron James from the Eastern Conference, Ujiri knew his team needed something different. Something better. That better was Leonard.
Here's what I love about this story—it's not the way the trade worked out, even though Toronto will tip off tonight against the Golden State Warriors in Game 1 of the NBA Finals. It's not Toronto hoisting the Easter Conference Championship trophy after gutting out a tough series win against the favored Milwaukee Bucks. It's not even the way Leonard came alive in the playoffs, winning games in dramatic fashion, or playing the kind of shut-down defense that frustrated one of the game's best young players in Giannis Antetekoumpo.
What I love about this story is the guts it took to make the trade in the first place.
Sure, we can look back now and breathlessly analyze the decision that Ujiri made, and celebrate it as one of the smartest basketball moves of the past ten years. But at the time, it was a massive gamble on his part. Leonard only played nine games for the San Antonio Spurs during the 2017-2018 season and sat out the other 73 with a mysterious groin injury. Leonard was reviled in San Antonio for not coming back to play, and there were reports that he and the Spurs brass didn't get along.
Now, don't get me wrong—Kawai Leonard is a top-10 talent in the NBA when healthy and on the court, so it wasn't like Ujiri was considering a trade for some scrub. But even healthy, talented players who sit out entire seasons carry risk.
And healthy, talented players who argue with management AND are in a walk year?
MASSIVE risk. And Ujiri took it because he knew the payoff for that risk COULD be far greater than just holding pat. Ujiri was willing to trade comfortable for potential, and as a result, his team and his city is reaping the rewards.
I have no doubt that Ujiri had some sleepless nights during the regular season as Leonard was slowly rounding back into form. I'm positive that he endured his fair share of second-guessing, both internal and external, as the team slowly built momentum. Risk brings with it a lot of uncertainty.
But to get from good to great, you must be willing to trade limited certainty for the higher potential of intentional uncertainty. You've got to be willing to take a thoughtful, calculated risk in you want to unlock what's possible.
Most of us aren't willing to make that trade. Most of us would've been content with DeMar DeRozan and a handful of "almost."
Masai Ujiri isn't most of us, which is why the Raptors are in a position to win an NBA title.
Defeating Golden State will be a tall task, but with Leonard in his finest form, Toronto has a shot to dethrone the Warriors. And if they do, credit should go to Ujiri, for taking the thoughtful risk that Toronto needed in order to reach this potential.
A lesson that you and I would do well to study…and emulate!