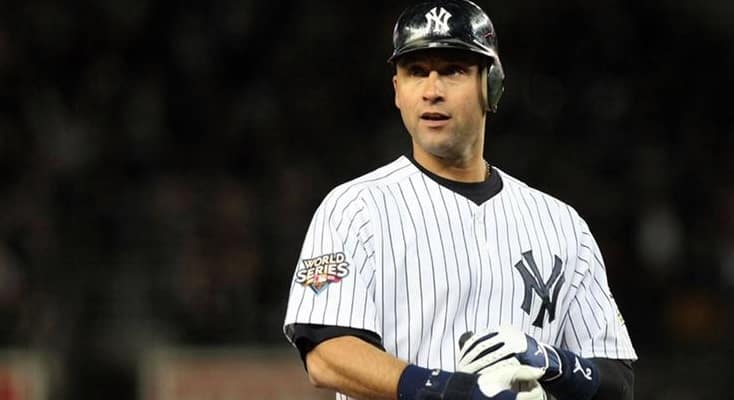 Derek Jeter: A Legacy of Greatness
As New York Yankees shortstop Derek Jeter completes his last home game this week, the void that he'll leave behind will be impossible to fill.
Jeter has embodied Greatness in his poise, leadership and hard work throughout twenty seasons in Major League Baseball, and after his final game, professional sports will have lost an icon.
Jeter's sendoff is bittersweet. With the sporting world currently saturated with one scandal after another, Jeter is a polar opposite to what we have come to expect from professional athletes. What are the odds that an athlete can play a sport at the highest level, starting at just nineteen years old–in the Greatest media market in the world–and have such a legendary career without scandal?
We can thank his parents for that.
Though Jeter's accolades are many, he did not earn them alone. Over the years, Jeter has consistently referred to his parents as the cornerstone of his success—a fact that has always fascinated me. In the end, it's not about his swing or how many bases he's stolen, but what was taught to him over the dinner table at home. Clearly, Jeter's parents set him up for success by raising him right. They also taught him the importance of charity, a subject I had the chance to talk to Jeter about for a story that ran in SUCCESS Magazine.
As we celebrate Jeter, we must also celebrate his parents for instilling in him his leadership skills, silent strength, and class—qualities that have tremendously impacted the culture of the Yankees.
Jeter, the child of two Army veterans, learned early the value of discipline. In his youth, Jeter's parents would make him sign contracts every year on acceptable and unacceptable forms of behavior. (He was even forbidden from using the word "can't"!) His mother and father would also encourage a can-do, positive attitude, and would consistently school their son on the realities of life and competition. Jeter was regularly reminded that no one was ever going to let him beat them, and that he would have to work hard for whatever he desired in life.
"People look at anyone successful—I'm not just talking about myself—but they think you just wake up and you're in the NFL or Major League Baseball or have a published book. But there's a lot of hard work, sacrifice and failure that goes along with it," said Jeter.
It is safe to say that Jeter has far exceeded the expectations of his parents. During his farewell season, he remains a role-model that everyone—even a Red Sox fan—can respect.
"I think a lot of people look at their role models and assume their role models are perfect," Jeter continued. "But no one's perfect. You have to be accountable for your actions. That's first and foremost. You make mistakes, you learn from mistakes. You have to be honest about them. You can't say one thing and do the complete opposite. You can learn from your mistakes; you can learn from other people's mistakes. That's what I've always tried to do."
Tonight, as Jeter dons the pinstripes for one final time at Yankee Stadium, I am reminded that his career is more than his five World Series rings or the all-time lists he's made. In the world of sports, he has continued to stand out by never offering excuses or giving any less than his maximum effort. Even Major League Baseball used the word "Greatness" to describe him. Though he will no longer be in uniform, the extraordinary impact and culture that Jeter has helped create in his organization will live on.
As we give a final salute to the Captain, let us not forget to celebrate his parents as well, for shaping the mind and spirit of one of the Greatest athletes of our time. How have your parents prepared you for the world? Take a moment to write me a comment. I'd love to hear your story… and theirs!
If you liked this post and want to inspire another fan of Greatness, please consider sharing with friends and colleagues by using the share buttons below.
Tags: Chasing Greatness Blog, Derek Jeter, Do Unto Others, Great for the Business Leader, Major League Baseball, New York Yankees, Not Just About The Benjamins, Poise, Records are Made to be Broken, Subscriptions, When Everyone is Watching, When No One is Watching, Writing, Yankee Stadium