Everything Is Temporary, Except Your Reputation: The Antonio Brown Saga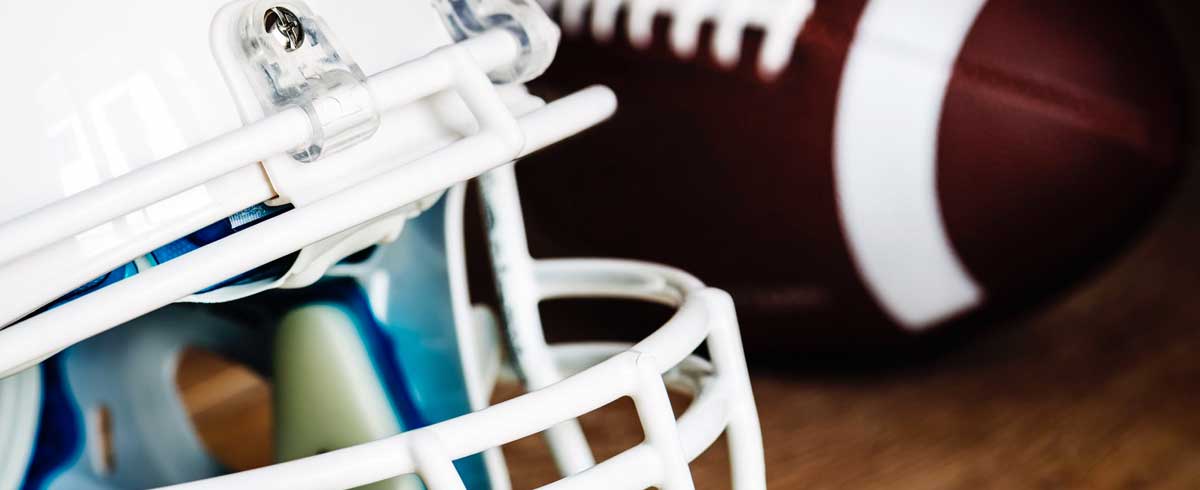 This week, dozens of young athletes will put their best foot forward during the world's largest televised job interview. They will run, jump, and conduct interviews with executives, all with the goal of securing one of the most coveted jobs on the planet.
NFL player.
While those youngsters are working hard to make a good impression at the NFL's Scouting Combine, I want to offer them some advice currently being inadvertently taught by one of the NFL's biggest stars:
Everything is temporary, except for your reputation.
I've been thinking about that a lot the last few weeks as I've observed the case of Pittsburgh Steelers' wide receiver Antonio Brown. In the midst of a very public break up with the team that drafted him, Brown has tirelessly made his case on social media about why he deserves better. In the process, he's become one of the most polarizing players in the league.
To be fair, Brown is a transcendent talent, easily one of the top three receivers in all of football. Put on his game tape and you'll see exactly why people talk about his play in such reverent tones.
But "on-the-field" Antonio is very different from "off-the-field" Antonio.
Off-the-field Brown has openly argued with his coaches, his teammates, and his team's leadership. Social media has exacerbated the situation by giving Brown unfettered opportunity to step in it at any time. His recent "ask me anything" session on Twitter not only deepened the pile but lit it on fire after he said Steeler's quarterback Ben Roethlisberger had an "owner's mentality" and could have other players cut if he didn't like them.
To be fair, the Steeler's weren't a model of internal harmony last year—between the holdout of running back Le'Veon Bell and Brown sitting out the team's final game in protest, there are a lot of questions surrounding the club's future. A future that Brown has declared will not include him.
Which brings me back to my advice for hopeful NFL players (or anyone with career aspirations): what do you think Antonio Brown's reputation is right now around the league? What has his arrogant approach done to his marketplace value?
As Brown talks about his desire to win championships, he simultaneously talks about his desire to get paid more than his contemporaries. In alternating conversations, he declares each as "most important" in his next move. I'm all for players making money, but there's so much inconsistency to his message that I don't see too many championship-caliber teams that are going to be interested in securing his services. There aren't many great teams willing to invest in a talented headache.
You know who pays talented headaches?
Crappy teams. Teams in such desperate need for talent that they'll take the headache and figure things out as they go. Teams that are in a position to win press conferences, not championships.
I'm not sure who's advising Brown right now, but I hope they get their head on straight because he's losing credibility and value by the tweet. As former Dallas Cowboy tight end, Jason Witten once told me, "It takes years to build your reputation, but only seconds to destroy it."
So I'd highly recommend that the young men at the Combine this week think long and hard, not just about the reputation they develop during the combine, but about the reputation they'll need to keep as they grow in the league. I'd advise them to really consider to whom they lend their ears for advice and strategy.
And I'd advise the same thing to you. There are a lot of people who will offer to help you build your reputation, but you're the person who'll have to carry it. Who are you allowing to speak into your life and give you advice?
It takes smart mentors to help us grow—in fact, the entire premise of this column came from the advice I received from a childhood friend and mentor. In fact, here's his full quote:
"Everything is temporary, except for your reputation. That lasts forever—and once you've lost it, you've lost the big game."
The big game doesn't happen on a field, under lights, with the watchful lens of a camera. The big game happens in your daily life, in quiet moments, under the watchful eyes of the men and women you call friends, family, and teammates. It happens online, where everything lives forever, and a screenshot is all it takes to dethrone superstars.
Hopefully Antonio Brown learns that lesson soon.