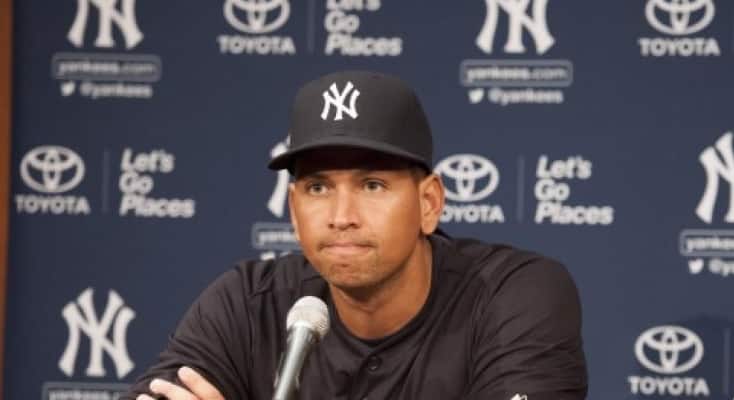 Great Lie?
As I was thinking about last year and many of the sports headlines that riveted my attention, I couldn't help but notice a pattern.
2013 could've been dubbed "The Year of the Lie". It was a year that saw Lance Armstrong admit to lying about doping. We saw Heisman Trophy finalist Manti Te'o admit that his cancer stricken online girlfriend was fabricated by a "confused" man who had fallen in love with the Notre Dame linebacker. We saw Barry Bonds, Mark McGwire, Sammy Sosa and Roger Clemens get passed over for the Baseball Hall of Fame. We heard allegations of more than 600 fixed soccer matches internationally–including the World Cup. We saw a Miami-based performance enhancement drug clinic lead to suspensions of star Major League Baseball players like Alex Rodriguez, Melky Cabrera, Bartolo Colon and Ryan Braun.
Given A-Rod's current legal fight with the MLB surrounding a 162-game ban, 2014 hasn't started out much better.
The influx of lies reminded me of an article in Success magazine that did a survey on our culture's propensity to tell lies. The story said that the most "socially competent people lie the most," and that it was "the most educated and highly paid who were most likely to tell such white lies." In a sense, lying has become an instinct.
Are we truly a nation of fibbers? Simply put, yes–we can be viewed as a nation of liars. In sports and in business, the art of the fib can be the difference between success and shame.
How many of us have told a coworker "everything's fine" simply because we didn't want to go into detail about any issues that may be tapping away at our attention? Count me among the guilty.
How many have mentioned liking the favorite football squad of our employer simply to start a potentially beneficial dialogue? I've been there…
Whether it's denying responsibility, avoiding an uncomfortable situation, refusing to hurt someone else's feelings, attempting to get ahead in life, or faking a sickness, lies are part of the everyday culture regardless of their intent or harm.
Forbes Magazine released their Top-10 List of the Most Disliked Athletes. They surveyed a group of people about the athletes they truly dislike. The list began with Lance Armstrong, Manti Te'o and Tiger Woods. In fact, whether it was steroids or infidelity, 6 out of the 10 athletes on the list have had their success stories tainted by lies and deception.
While no one can claim that lying to others is ever "good," there is, ironically, some value in telling yourself a lie or two. Often successful people lie to themselves in order to spark the motivation needed to achieve success. Sometimes it's a slight confidence-boosting fib that helps improve the overall outcome. By essentially shading the truth, a person might be able to talk themselves to achievement. A world-class athlete might talk himself into believing he is the underdog simply to stay motivated and encouraged.
Let's take the frustrating game of golf, for example. My putting is always operator error. I can't sink a putt to save my life—that is, until the time I convinced myself that the putter I was using was exactly like the one Ben Hogan relied on to win his Major championships. That slight manipulation of the mind was the encouragement I needed.
Of course there is a thin "LIE" between love and hate. That's a fact known all too well by key figures like Tiger Woods and Lance Armstrong who were once loved by all and now find themselves despised by many.
Is there a little white lie that you tell yourself to keep you going? Did your lie cause positive or negative results? Visit my Facebook page and, as always, join the conversation today.
Tags: Alex Rodriguez, Barry Bonds, Bartolo Colon, Chasing Greatness Blog, Doping, Lance Armstrong, Lies, Manti Te'o, Mark McGwire, Melky Cabrera, MLB, Roger Clemens, Ryan Braun, Sammy Sosa, Subscriptions, Success Magazine, Writing