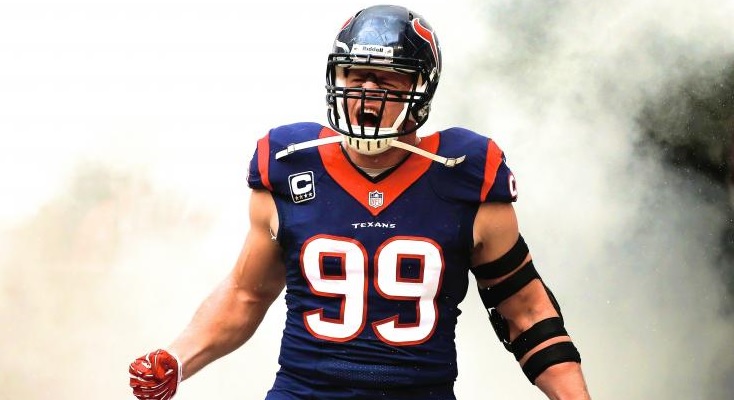 Greatness Doesn't Always Come in a "Five-Star" Package
It's been three weeks since the Super Bowl (Sorry to my friends from Seattle for bringing this up again!) and a couple of weeks since National Signing Day.
From those two events, there were a few things that stood out to me—and reminded me of what really matters on our road to Greatness.
If you're a college football fan, National Signing Day can be a media circus. The sporting networks track every four- and five-star recruit and their college football program selections—or rumors of their choices—relentlessly. Fans are barraged with information about where the alleged "most talented" players are going.
From the media buzz of this year's National Signing Day emerged a powerful message from J.J. Watt, defensive end for the Houston Texans, to high-school recruits. He tweeted, "Annual reminder that it's not all about how many stars you have or how many cameras show up at your signing. It's what you do next…"
Watt is living proof. In 2009, he was a two-star recruit out of high school who would later become a walk-on for the Wisconsin Badgers. Now he's arguably the best defensive football player at the highest level of his profession.
Another compelling story that emerged after the Super Bowl was that of all the starters on the Seattle Seahawks and New England Patriots, not a SINGLE player had been a five-star recruit coming out of high school. This fact amazed me: Clearly those players had not reached their peak at 17 years old…or hadn't won the approval of the rating services.
The shame is that too many people are praised excessively for their talent early and, in many ways, it stunts their growth. They stop working as hard to improve their craft, or they lose their competitive fire. Ultimately, their potential is never truly reached because they fall prey to the old trap of believing one's own press. In our modern, ultra-connected world, anyone with a hype-factor can build a following. We have all observed superstar recruits in our own businesses who do not stand the test of time.
When I look at the people that I enjoy working with most, they share two characteristics: they are humble and they are hungry. These individuals often don't come with the label of "blue-chip," often going to less-than-Ivy schools. They may not have the resume that some do, but they make up for it in discipline and determination. They are hard workers who treat each day as a new opportunity to live Greatly.
Like J.J. Watt mentioned, it doesn't matter where you start, but where you finish. Do you have an interesting story tracking your humble beginnings to present success? Leave me a comment! I'd love to hear from you.
If this blog inspired you, please share it with a friend or your team!
Tags: College Football, J.J. Watt, National Signing Day, New England Patriots, NFL, Seattle Seahawks, Superbowl