Hidden Gems: How The NFL Draft Can Help Your Business Identify Talent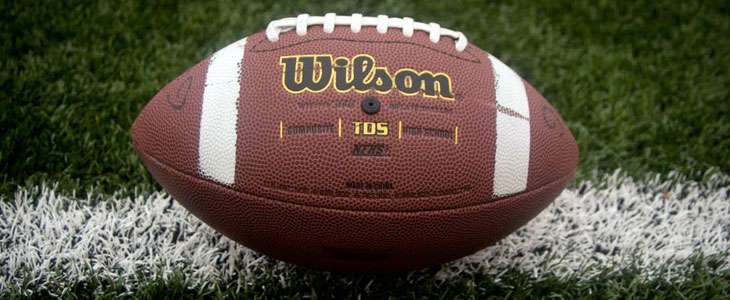 On Thursday night, the National Football League will host an event that's become one of the league's crown jewels: the annual player draft. This year, the draft is in Nashville, and while there's sure to be plenty of parties and activities, the real show will be what happens on stage.
Because that's what Thursday night's first round has become: a show. Same with Friday night's second and third rounds. The NFL draft has become as much about entertainment as its about selecting players to build a winning football team.
Now, don't get me wrong—I love the draft. It's full of compelling stories, and there's nothing better than watching the reactions of the players and their families as their futures change in an instant. That's why the league chooses to televise those first few rounds in prime time; it helps us as fans invest in the stories of the players, and in part, the teams that choose them.
But the magic of the draft happens in the later rounds, with the players that don't get as much fanfare. While the first round gets the glitz, the stars, and the bright spotlights, it's the later rounds that keep the league going.
In that way, the NFL is just like every other business. In most workplaces, there are a few performers who get a lot of attention, but it's the late-round selections that make everything work.
As I've studied Greatness in teams and individuals, I've come to realize something about myself: I would never have been someone else's first-round selection. That's not to diminish my talents or my abilities—I believe I'm good at what I do—but there are others who are better than me, and I know that. There's no shame in saying that someone else has more talent, or more production, or more coveted measurables than I do.
But knowing that someone else is more talented just means I can't rely on talent alone to stand out from the crowd. Like players in the later rounds of the NFL draft, I have to merge my talent with something else, something that all great coaches and leaders love: hard work.
If you watch coverage of the draft, they have a code word for players who lack measurables but bust their tails to get the most of their abilities: motor. You'll hear analysts talk about a "high-motor guy" or someone who "has a good motor." It's a very kind way of saying their natural talents have to be augmented by a deep desire to do more.
There's an old saying that hard work trumps talent when talent doesn't work hard. This is 100% true. Just take a look at one of the NFL greatest underdog stories, the 199th player selected in the 2000 NFL Draft. Chances are you've heard his name by now: Thomas Edward Patrick Brady Jr—though he mostly goes by Tom.
But there are other NFL players who were drafted late that became stars, players like Richard Dent, Dwight Clark, Terrell Davis, Mike Webster, and Shannon Sharpe.
By the way, all of those guys are now in the NFL's Hall of Fame in Canton, Ohio. And Brady will join them five years after he retires.
As a leader, it's easy to get locked in on talent. I know I do—talent is mesmerizing, and talent absolutely is something I want in a team member. But talent alone isn't enough. Talent still needs to stay focused, still needs a good attitude, still needs the willingness to put in the hard work that maximizes abilities, because there will be days when it seems the talent fades.
Motor, however, does not.
Talent is a gift, but motor is a choice, and when it comes down to what your team needs, don't neglect your need for high-motor individuals who bring tenacity and fire to everything they do. Their potential may not be as obvious as others, but they are the hidden gems that accelerate and elevate what your team can do.
No matter how things shake out in Nashville, the NFL draft holds lessons that every leader can stand to learn. And the greatest one just might be that fourth-round talent with first-round hustle that can lead you farther than you might ever imagine.