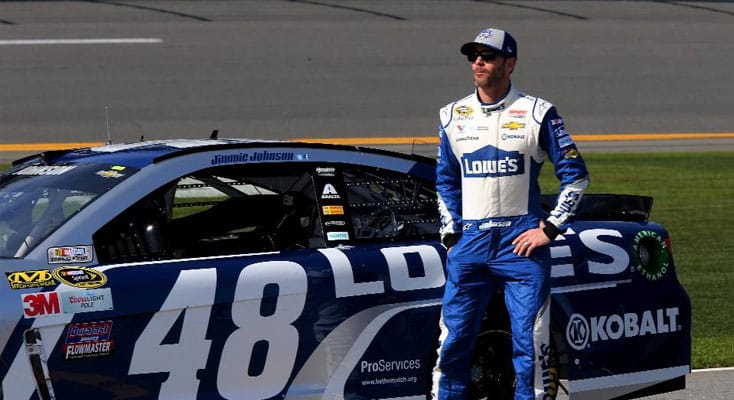 In Order To Finish First, First You Must Finish: Jimmie Johnson's Advice On Greatness
This Sunday, the Daytona 500 will serve as the opening for another NASCAR season. And much as he has for most of the last 15 years, Jimmie Johnson will be among the favorites to be the champion at season's end. Six times in the last 10 years, Johnson has held the Sprint Cup trophy aloft.
But while Johnson's name is the one etched in history, he couldn't win all those races without a GREAT TEAM. In my long-running effort to learn how some teams can do what others only dream of, I sat down with Johnson for this month's cover story for SUCCESS Magazine, and his leadership lessons fascinated me. He and his high-performing crew regularly chase victory at speeds that can approach 200 miles per hour, and yet Johnson's said that slowing down is actually what has allowed him to become a consistent champion.
Despite Johnson's success, one of his biggest lessons came from his biggest mistake. At 19, Johnson moved from eight-minute sprint races to endurance runs like the Baja 1000—an epic race that takes the winner 26 hours to complete—and, as he was going 100 mph, he actually dozed off behind the wheel.
And went over a cliff.