It's Not About The Refs: Turning From Excuses To Ownership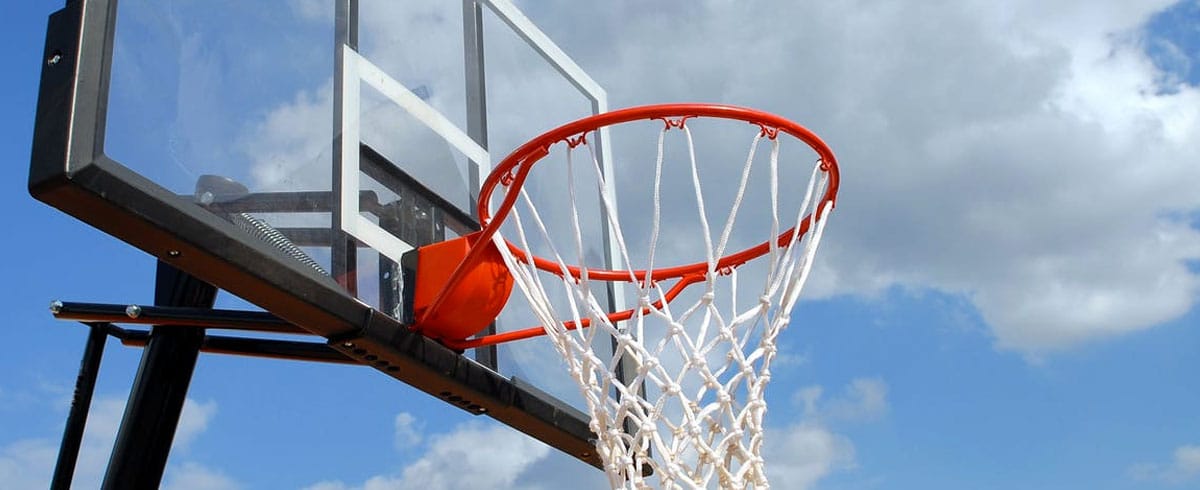 I've sat down twice in the last few days to enjoy the Golden State Warriors versus the Houston Rockets in the NBA playoffs. Like a lot of hoop-heads, I've been savoring this matchup since these teams went seven games in the Western Conference finals a year ago.
Stephen Curry against the indomitable Chris Paul.
Kevin Durant against the crafty Clint Capella.
James Harden against anybody.
These are the matchups that make basketball fans buzz with excitement. These are the head-to-heads we can't wait to watch.
Instead, we've so far gotten two games-full of chirping. After what seemed like every basket, players from either team would stare incredulously at the referees and beg for a whistle. They'd plead for a call that didn't happen. On more than one occasion, they'd pitch a little fit over the seeming indifference of the guardians of the game.
Meanwhile, their teammates were at the other end of the court, playing 4-against-5.
Chirping at the refs is a time-honored basketball strategy. Players have done it for years, and it's often how the Great Ones seek that slight competitive advantage. The idea is you get the refs focused on a certain player's behavior or a certain type of defense, and the ref is more apt to pay attention to that particular action in the near future.
It's the blue car theory: you never noticed blue cars before, but once you buy a blue car, you suddenly spot them everywhere on the road.
It's a solid move.
But what I've seen so far in this series wasn't strategy—it was pedantry. It was infantile behavior that's ruining the game, and I can't help but fume with disgust.
You see, I hate excuses. And if you want to be Great at anything you do, you should too. That's because Greatness doesn't make excuses.
Greatness goes to work. 
James Harden, who's shot more free throws than just about everyone in the NBA this year, spent part of his press conference after the first game lamenting that he "just wants a chance" at a fair game. His specific gripe is that defenders aren't giving him enough room to land after he launches a three-point shot.
Compare that to Damian Lillard of the Portland Trailblazers. Lillard closed out Portland's first-round victory over the Oklahoma City Thunder with an unfathomable 37-foot three-pointer at the buzzer.
When asked about the shot after the game, Lillard said he opted to shoot the ball because he "didn't want to put [the game] in the referee hands."
I love that. Lillard, with his team's fate on the line, wanted the game in his hands, not the referees'. The Great Ones call that ownership, and it's getting rarer to find in sports these days.
Heck, it's getting rarer to find in life.
Ownership is a mindset that all Great Ones embrace, and it applies in your office as much as it applies on the court. You can take ownership of your work. You can stand up and say, when the deadline's getting tight, that you're the one who'll bring the project home.
That's what employers are looking for—that team member hungry for the chance to perform.
You know what they're not looking for? That team member looking to pass the blame. That team member who says, "Not my job." That team member who complains about how things are unfair instead of just finding a way to win.
You separate yourself from the pack when you take ownership of your situation. 
So what if you don't have the right title or the right position? Leaders aren't looking for people who meet the job description—they're looking for people who meet the moment. They're looking for Greatness wherever they can find it because Great Ones get the job done.
And if they don't, they'll take ownership of the failure and find a better way next time.
Are you looking for a way to rise above the crowd? Hungry to separate yourself from the pack?
Look for your moment, not an excuse. The Great Ones always do.
I'm hoping things will get better with the Golden State-Houston series, but I'm not holding my breath. But there's hope on the horizon.
Portland's series against the Denver Nuggets started on Monday. I think I'll spend a little bit more time watching Damian Lillard rise to the occasion instead of watching others sink to complaints.