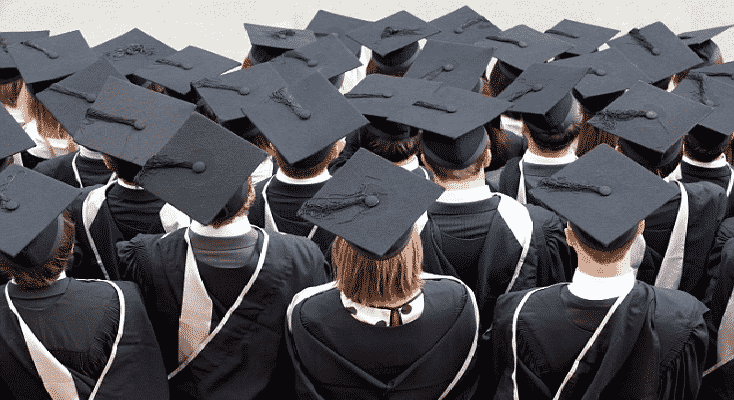 It's Not Where You Start, It's Where You Finish
Graduation season is here!
During the month of May, hundreds of thousands of new graduates are leaving high school and college to begin a new phase of their lives—whether in a new city or a new career. This is a season of anticipation and promise. It is a time period where people have high expectations for their future.
The future is undeniably bright for these young people. But what advice can be given to those who might be starting jobs that are "lower" than they anticipated?
The answer is simple. It's not where you start, it's where you finish.
Consider this: The NBA Playoffs are one of my favorite sporting events of the year, in no small part because I love to see exceptional coaches do what they do best. There are only thirty available head coaching jobs for the respective professional teams in that sport; of those teams, only sixteen will make the playoffs (with eight currently remaining in the semi-finals). Among those current eight teams, many of the most successful coaches began their careers in less than glamorous positions.
Head coach Erik Spoelstra of the Miami Heat has won two NBA championships in the last couple of years, and yet he began his career as a video coordinator for the Heat. In the ranks of an organization, a video coordinator is in the bowels of the arena breaking down game film—sometimes all night long—looking for an edge for their team. It would be hard to imagine a role in an organization that was less flashy, but Spoelstra's dedication stood out. He was nicknamed "No Problems" by the Heat organization because every time anyone asked him to do something, he said, "No problem." After two years, Spoelstra was promoted to assistant coach and then, in 2011, to head coach.
In 1997, head coach Frank Vogel of the Indiana Pacers also began his career as head video coordinator for the Boston Celtics. Vogel held that position for five long-suffering years and now, he's leading one of the strongest teams in the Eastern conference. (Note: The Pacers are in the second-round because they beat the Atlanta Hawks in a first-round, best-of-seven game series. The Hawks head coach is Mike Budenholzer, who began his career as video coordinator for the San Antonio Spurs.)
These coaches now are at the peak of their career, but they have the very humblest of beginnings.
To the graduates: No matter where you are starting as you take off for that new career—or maybe a change in career—always remember that it's not where you start, it's where you finish. When you are thinking about your entry-level into the professional world, take time to remember where these coaches ended up despite their early stages. Your present dedication could catch the eye of supervisors who admire your drive. In one of my previous blog posts I wrote about the value of someone watching you, and having a passion for even the smallest of tasks.
Remember that where you finish will be determined by what you do with where you start. Use this job, this moment, to be special.
Pass this blog on to any graduate you may know and, if you can relate to this post, send me a note. I'd like to hear your success story!
Visit my Facebook page and, as always, feel free to join the discussion today!
Tags: Atlanta Hawks, Chasing Greatness Blog, Erik Spoelstra, Frank Vogel, Graduation, Indiana Pacers, Miami Heat, Mike Budenholzer, NBA Playoffs, Subscriptions, Writing