Keep Shooting Your Shot: A Kobe Bryant Memory And A Lesson In Greatness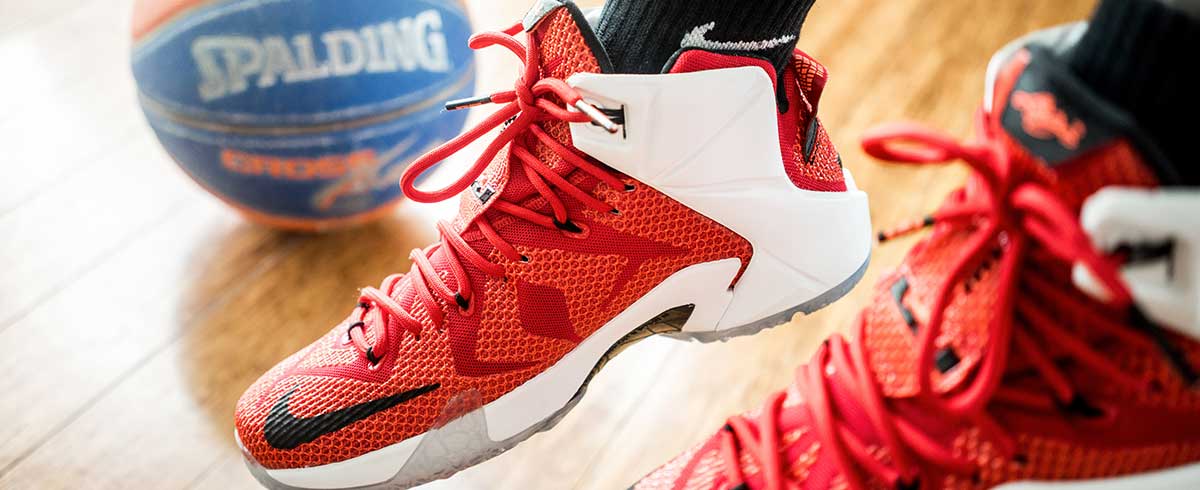 I was getting ready to go to Tampa yesterday when my phone started buzzing. I ignored it for a while in order to get my shirts packed the way I like them, but the thing just kept buzzing. And buzzing. And buzzing.
Finally, I picked it up. Several different people had texted, all saying similar things.
Kobe.
Did you hear?
Oh my God. Kobe.
A colleague of mine texted and said I had to write about him. Immediately, my mind went to one place, one single moment in the career of Kobe Bryant that told me everything I needed to know about him well before I realized it.
If you don't know the story of that game, it was a pivotal moment in Kobe's career. Most people remember it because of how spectacularly bad Kobe was that night: 4 for 14 from the floor (0 for 6 from three-point range). Now, the only reason he saw extended minutes was due to a cavalcade of Laker misfortune—Bryan Scott missed the game with a sprained wrist, Robert Horry was ejected, and Shaquille O'Neal fouled out with under two minutes left in the game.
After averaging around 15 minutes per game during the regular season, suddenly, the game belonged to Kobe.
He promptly launched four airballs in the game's closing minutes.
After the game, as a bunch of reporters gathered around his locker, I remember several people questioning his unconscionable shooting. After all, it's embarrassing enough to shoot one airball as a pro, much less two. But four? As your team let a must-have game slip away with each of your misses?
We all wondered how he would defend himself.
"I had some good looks," he said. "I just didn't hit the shots."
That was it. He said it without a hint of regret or self-doubt; it sounded like something a decades-old veteran would say, a matter-of-fact statement about the sometimes fickle nature of the game.
What he was saying, in effect, was 'this is a chapter I have to get through in order to write a book worth reading.'
It was my earliest glimpse of what would one day become known as the "Mamba Mentality," an approach to mental toughness that he made famous later in his career. Even as people questioned the size of his ego, Kobe knew the truth—you have to fail before you can succeed. It's why he went to Palisades High School after the team landed from Utah, talked someone into giving him gym access, and shot jumpers until the sun came up the next morning. The season had ended, but his lessons were just beginning.
Lakers great Jerry West once said of that game, "If somebody would have shot an air ball on [teams West played on] and they had shot a second one, they would only shoot a third one. But a fourth? He was fearless. I think that's one of the things that spurred him to greatness. He wasn't going to allow himself to fail."
Even Shaq agreed with West's assessment. "I wasn't upset that he shot those airballs. He was the only one with enough guts to shoot the ball."
One of the key components of the Mamba Mentality was a short memory for the growing pains, but a long memory for the doubters. When Kobe kicked off the next NBA season against the Utah Jazz, he dropped 23 on them and sent a message to everyone who doubted him over the summer of '97.
I'm not intimidated.
Now he's gone, tragically lost at 41—and even more heartbreaking, lost in a crash with his 13-year old daughter, Gianna. I can only imagine what his wife, Vanessa, and his surviving three daughters are going through.
This week, as tributes to Kobe fill your social media feed and dominate the airwaves, pay attention to what they'll all have in common—Kobe's unwavering confidence in himself and his commitment to doing the hard, unseen work that Greatness requires. Keep in mind that he had that mentality from year one of his career and honed it into a Hall of Fame career that impacted generations of fans and players.
Keep in mind that night in May of 1997, when he kept shooting his shot, and PLEASE let it inspire you to keep shooting yours. There's no way it can be argued that something good can come from a passing. But if you commit right now to learn lessons from his career, Kobe will smile that sly grin. I just know it.
Kobe Bryant's death reminds us that life is indeed short. But his life reminds us that we can make the most of our days if we choose to—all it takes is a short memory for the failures that can fuel our success and the courage that drives continuous improvement, making our lives memorable in all the right ways.