Learning From The NFL Draft: How To Hire Superstar Performers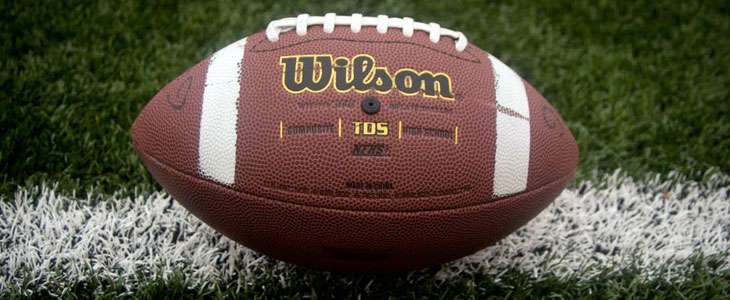 As a leader, the week of the NFL Draft is one of my favorite weeks. Not because I care if a team is going to pick a player I like, but because I know that NFL teams will spend millions of dollars on what they believe to be player research, only to find, at an unbelievable rate, that their carefully selected draft picks fail in three years or less. It's sad and funny at the same time…but I'm encouraged because it makes it easier to swallow my own poor choices.
The numbers don't lie. NFL teams have a surprising failure rate when picking talent in the first round. Once celebrated names like JaMarcus Russell, Robert Griffin III, Trent Richardson, Mark Sanchez, Ryan Leaf, Matt Jones, and Johnny Manziel show that predicting success in the NFL isn't easy. In fact, some of the Greatest and most successful players in the game haven't been chosen in the first or even second rounds; Shannon Sharpe (192nd pick), Joe Montana (82nd pick), Terrell Davis (196th pick), Richard Sherman (154th pick), and Antonio Brown (195th pick) just to name a few.
Perhaps the biggest steal in the history of the NFL Draft came in 2000 when the New England Patriots selected a lightly regarded quarterback prospect named Tom Brady in the sixth round. If a potential candidate for "Greatest of All Time" is selected after 198 other prospects, something is wrong with your hiring system.
The worst phrase I'll hear during the Draft is that a team chose the "Best player available." That is a recipe for disaster. Rather than saying a player is the best fit for a certain team, the talking heads are saying the teams just need to pick the player available with the highest talent. In reality, hiring decisions are more complicated than just choosing the person with the most talent.
I'm not saying that I'm the best at making hiring decisions. I fail too when I'm combing through resumes, trying to find the top pick of my own business's draft. What I need to remind myself is something that will help every NFL team in the 2018 Draft:
Hire for fit, not for the resume.
Talent and natural ability are not great predictors of long-term success. Just look at the 1998 NFL Draft. The Indianapolis Colts had the first pick of the Draft and their choice between two top quarterback prospects in Ryan Leaf and Peyton Manning. Leaf had the big arm, but an enormous ego, and Manning had the right attitude, considered by many to be more mature and emotionally ready to play in the NFL. History shows us the Colts made the right pick. But leaf went Number 2 and was a disaster both on the field and off.
If you are just looking at talent, just comparing resumes, how would you know all the problems that Ryan Leaf would create? How would you know that Manning would go on to be a future Hall of Famer? The secret is to determine if the candidate is a good fit for your culture.
So how does your team avoid the mistakes that will happen in this year's draft? Is there a way of increasing your odds?
Fortunately, yes. You need to start by asking the right questions of yourself.
What kind of culture does your organization have? What kind of talent would be successful in your environment? Who traits could you build your "locker room" around? Maybe your culture would do well with a big ego, big talent player like Ryan Leaf by having leadership that could give him the direction and guidance he needs to succeed. Once you decide what kind of talent you want on your team, a huge chunk of the draft pool goes away. These kinds of questions aren't always predicated on talent.
Once you determine your culture, you need to ask the right questions during the interview to find out if the candidate is a good fit for your organization.
Discovering how they handle feedback, how they best perform (in a team setting or by themselves), what motivates them to succeed, how they deal with rules and policy, and how they respond to adversity will give you a good insight into how they respond to your culture. Ask for stories about each of these situations and listen for truth. You want to hire people who will thrive in your environment, and the candidates with the most talent on paper aren't always the best fit.
Monday morning we'll all be analyzing the 2018 NFL Draft picks, who got a steal, and which pick might not pan out. But in three years we'll know the real grades.
The truth is that all these players in the draft are talented, some more than others, but more often than not, the cultural fit and the character of the player will be a greater predictor of success. And as you watch or read about the draft, remember that we all have something to learn about picking the right candidates for our teams.