Make Failure Your Calling Card: A Lesson From The Chicago Bears Kicking Game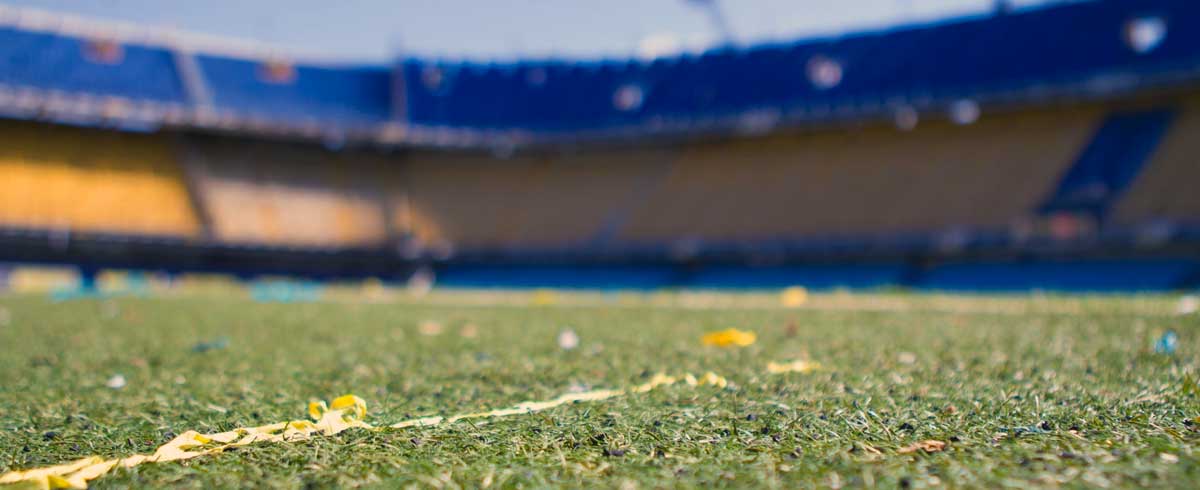 Have you ever screwed up so badly you wanted to go into hiding?
It's a natural response to failure. We don't like to own our mistakes, because they make us feel small. Unworthy. Less than human.
Know what's not a natural response to failure?
To make it public—and keep it that way. So when someone takes a huge, public gaffe and turns it into a narrative they embrace, the journalist in me takes notice. And that's exactly what happened this past weekend, while I was in Chicago.
I came across this story from the Sun-Times about the Bears' tryouts for their new kicker. If you haven't heard, their previous kicker, Cody Parkey, double-doinked a potential game-winning kick to close out the Bears season last year. As if that wasn't bad enough, Parkey then went on a tour of national media to pat himself on the back for how he was handling his very public failure.
Which probably would've been fine had the Bears, you know, actually known about it.
Instead, they were blindsided by their kicker when Parkey went on a media tour to discuss his mental state while the mental state of the Bears fanbase slid off a cliff. Parkey was rather quickly cut from the team.
Which means the Bears opened 2019 desperately in need of a player at the position who most vexed the Bears last season. Head coach Matt Nagy brought in eight potential replacements to the hallowed halls of Halas and worked all of them out over the end of last week. He had them show of their leg talent and their physical abilities, and then he put them to the real test.
Nagy set each kicker up with the EXACT same kick that Parkey missed to kill the Bears' season in 2018. Instead of ignoring the elephant in the room, Nagy brought it onto the field, painted it neon yellow, and told each kicker to get over it if they wanted to make an impression.
Absolute, genius move.
One of the things I've learned as an observer of sports and business is that we too often handle failure in the worst way possible. We either run from it and pretend it didn't happen, or we celebrate it as if it didn't matter. What we should do is own it and use it to get better.
Parkey celebrated it and got cut.
Nagy owned it to make his team get better.
Nagy's no stranger to embracing new ways of improving the culture of his team, so it didn't surprise me in the slightest that he took last year's biggest failure and made it the foundation for this year's squad. It's what great leaders do.
But it's also what smart workers do. We all have a past that holds some less-than-stellar moments—some self-inflicted, some brought about by circumstances beyond our control. What defines the Great Ones from the rest of us is they own their failure and use it to get better.
Average folks just choose to get bitter.
Failure is as much a part of business as success—and in truth, it's much more frequent. That's because success is built on repetitive failures, each one a little different, each one a little smaller than the one before. If you're a business leader, you need to be open about that with your people; if you're in the trenches, you need to own it as the price of becoming great.
Too often we shy away from our failures, or act as if they don't matter, with the mistaken belief that getting past the failure will make us stronger. Great Ones understand that to get stronger, you have to own the mistake in order to get past it.
You succeed in business based not on the strength of your performance, but on the strength between your ears.
I applaud Coach Nagy for not letting the Miserable Miss on the Miracle Mile define his team in a negative way. I think it's smart to put it in front of his men and ask them to do the hard work of owning it and moving past it as a stronger team.
Unfortunately, he might have to find some other kicker to help him with that quest. After lining up all eight kickers to try Parkey's kick, only two out of the eight actually made it.
Something tells me, though, that come game day in September, the Bears will have the right leg—and the right mindset—to put that failure solidly behind them.