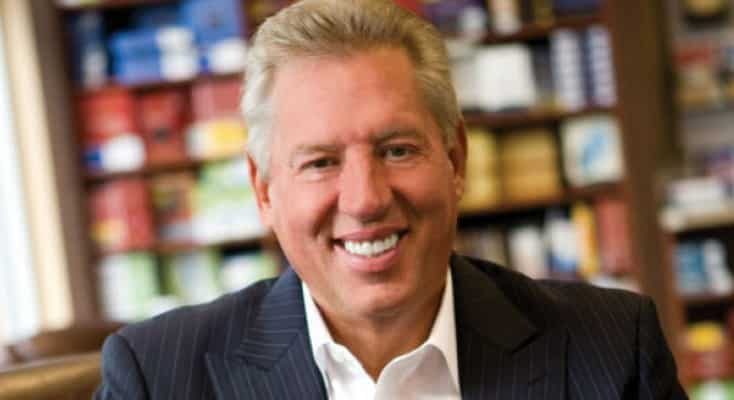 Mentors: A Proven Route to Success
In the world of business thought-leaders, John Maxwell is a frontrunner.
Maxwell is an internationally recognized leadership expert, best-selling author, and prominent keynote speaker. Over the course of his career he has spoken to government leaders, Fortune 500 companies, the NFL, and millions of people around the world. In short, John Maxwell is a rock star—and I was fortunate enough to learn a valuable lesson from him about mentorship.
A few years ago, less than a year after I had finished writing "A Game Plan for Life: The Power of Mentoring" with legendary UCLA Bruins head coach John Wooden, Wooden unexpectedly passed away. The loss of Wooden affected me deeply, as he had made an incredible impact on my life. Wooden always encouraged me to continue developing by engaging valuable mentors. Remembering this lesson, I reached out to Maxwell—who also valued Wooden's advice—to discuss mentorship. I asked him if he would spend some time helping me improve who I was and what I wanted to be. To my excitement, he accepted.
Lesson 1: To find a mentor you have to ask.
In the times that we have met since, I came prepared with two full pages of questions and an eagerness to learn. As Maxwell gave me his feedback, I was fascinated with the graciousness and ability that he used to walk me through my challenges. This experience struck me as a model for the importance of mentors.
Lesson 2: Come prepared to make the most of the time you have with your mentor.
No matter where we are in life, it is essential that we seek out mentors who can teach us; guidance from a professional mentor can be rewarding both professionally and personally. Research by the American Psychology Association has consistently shown that mentored individuals are more satisfied and committed to their professions than non-mentored individuals. A truly Great mentor will help you set short-term and long-term career goals, expand your professional skills, and encourage your development. Through this partnership, your mentor will offer you access to best practices—and will challenge you to succeed.
Lesson 3: Your mentor does not have to come from your field or profession.
We should seek out mentors who are truly passionate about what they do, and who see the value in teaching others. If you desire to become more successful, you'll need to learn from others who have a proven record of success. This process won't happen overnight and you must be willing to change the way you perform in order to see an increase in your life—but in doing this, you will be lining yourself up for a Great future!
I have been blessed with a few truly Great mentors throughout my career, and their advice has made all the difference in my life. Is there someone you admire that has taught you and helped you grow? Leave me a comment and tell me about your mentor.
If you liked this post and want to inspire someone else, please consider sharing with friends and colleagues by using the share buttons below.
Tags: Chasing Greatness Blog, Great for the Business Leader, John Maxwell, John Wooden, Mentors, Subscriptions, Success, UCLA Bruins, Writing