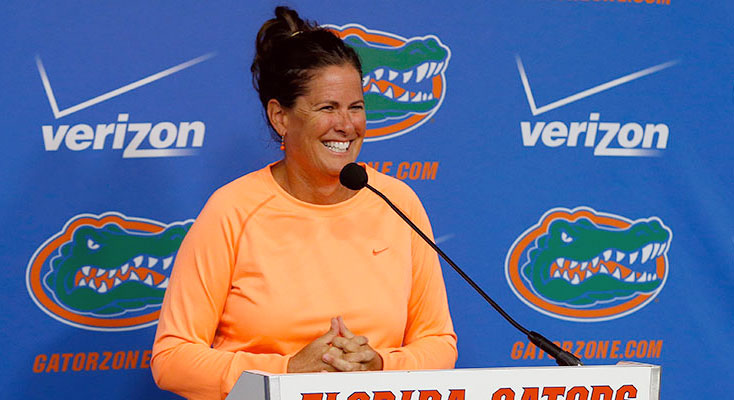 Positive Self-talk: A Cornerstone for Great Winners
Even the Greatest winners… fail from time to time.
But the way they choose to respond to their shortcomings–how they talk to themselves after a loss–reveals much about their personal character.
When it comes to engaging our teammates or colleagues after a loss, most of us are supportive and encouraging. Maybe they took a bad shot or didn't land the client they were working towards; whatever the case, we are usually willing to give them a pat on the back and a pep talk that says, "You'll get it next time!".
But when those disappointments happen to us, our self-talk can be brutal. We can obsessively dissect and break ourselves down in ways that work against our ability to improve, and we say things to ourselves that we'd never say to our teammates. Rather than quietly reassuring ourselves that our next shot will go in, we often just replay the misses in our minds as a kind of punishment.
Becky Burleigh on…
---
Positive self-talk, content, and tone.
---
What drives results, and how character skills development can create success.
---
The two types of character.
Becky Burleigh, head coach of the University of Florida women's soccer team, has yielded incredible results by instilling character development and positive self-talk into the culture of her team. In her tenure, the Gators have won thirteen conference championships and a national championship. She shared with me the way she works with her players on individual development and it's fascinating. (I've included a few short audio clips in this post.)
Burleigh improves team performance by teaching her players to talk to themselves like they would talk to their teammates. "For me, a lot of players will ask 'How do I get out of my own head?' So we talk a lot about the way you speak to yourself, and one of the character skills that our team decided to work on was positivity," she said. "If you had the perfect coach sitting on your shoulder in that moment, what would they say to you? How would they say it? And then we would ask them to practice using that content and tone with themselves when they are in that heightened sense of awareness."
In truth, many of us—myself included—are our own biggest critics. Instead of pummeling ourselves with negative criticism after a shortcoming, perhaps we should try to refocus that energy into how we can positively approach our mistake or problem. The Great ones in sports and business know that every outcome, whether good or bad, is an opportunity for growth. If we look at things from that perspective, in time we can become our own biggest fans… even in a loss!
Many of us would reach down to help our teammates up after a mistake, and we should do the same for ourselves. When was the last time you patted yourself on the back and said, "I'll get it next time"? I have been trying to learn from Becky Burleigh and her lessons in developing better self-talk, and I hope you will too.
"If your compassion does not include yourself, it is incomplete."
If you were inspired by this blog, please share it with a friend or your professional team!
Tags: Advice, Becky Burleigh, Empowerment, Positive, Soccer, Sports, University of Florida