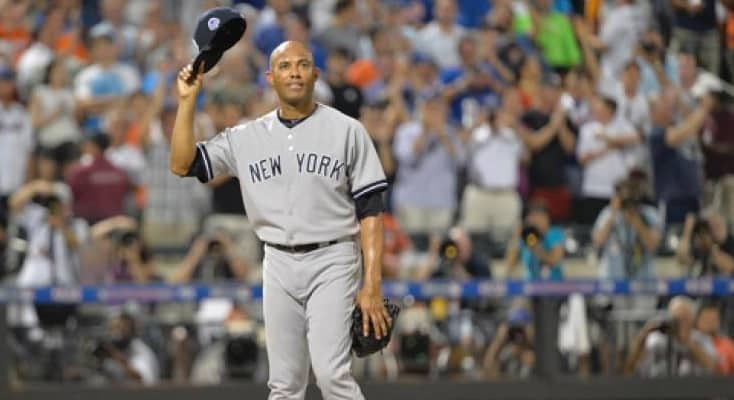 Realizing a Great Ending
Very rarely does a person get the opportunity to write the final chapter to his or her own fairytale, but New York Yankees Hall of Fame shoo-in Mariano Rivera (recently featured in Sports Illustrated) is in the process of doing just that.
He's without question Major League Baseball's most prolific closer, and this month his career comes to a close—but on his own terms.  More than 1,100 games played, more than 1,100 strikeouts, 657 career saves, and 5 World Series Championships are part of a resume that Cooperstown will welcome with open arms.
But the Great lesson for me in Rivera's story is that prior to this season, his 18th as the Yankees' closer, Rivera had already decided it would be his last.  Despite a passionate fan base and teammates encouraging him to prolong his career, he knew when to retire. Watching him fend off those calls for him to play "one more year" made me think of the many champions who wind up hanging on long past their window of success.  Many keep searching for the glory days while their productivity suffers.  Inevitably, they keep playing until the decision is made for them—whether through injury or termination.
Rivera displays that unique ability to gauge when you've done the most you can, and when it's time to move on to something else.  He's not quitting because he's no longer competitive; nor is he getting fired because he's no longer producing great results.  This season alone, Rivera has 54 strikeouts in 62 innings of work with 44 saves—3rd best in the MLB in saves this season. Yankees manager Joe Girardi even spoke publicly about how he wants Rivera to come back next season.  But the classy Rivera appears adamant on not letting an amazing legacy and beloved career get tarnished by staying around a bit longer than he should. He could easily "play out the string," grab a big paycheck and deliver pedestrian results. But that's not how he's wired.
Simply put, it's the reason most Michael Jordan fans try to block the Washington Wizards days of his NBA career out of their memory banks.  It's why Brett Favre's time as a New York Jet & Minnesota Viking are merely footnotes in his decorated NFL past.  Both stayed in their respective industries longer than they should have and—despite performing well—could no longer consistently produce the Great results that were formerly associated with them.
As it relates to business, it's important to know when you've reached your best and identify the potential decline long before it becomes obvious to others… and most all jobs have a "window" when, truth be told, finding a new opportunity or challenge is really what is best for you and your company. Have you thought about Rivera's swan song season and what taking his approach can do for you? Many times, our "next opportunity" date is left in our hands, and it's up to you to Realize your own Great Ending! The truly Great ones understand when and why it's time to move on to the next Great thing.
Have you become stagnant in your development and movement within your company? Is it time for you to find the "next thing," even within your own company? Are you ready to evolve? Do so, like Mariano Rivera, at the top of your game! Visit my Facebook page to share your thoughts and join the discussion today!
Tags: Chasing Greatness Blog, hope for the best, It's Personal, Mariano Rivera, New York Yankees, Not Just About The Benjamins, Sports Illustrated, Subscriptions, What off season, Writing