The Eye Of The Beholder: What Your Business Should Learn from Drew Brees, Lamar Jackson, And Joe Burrow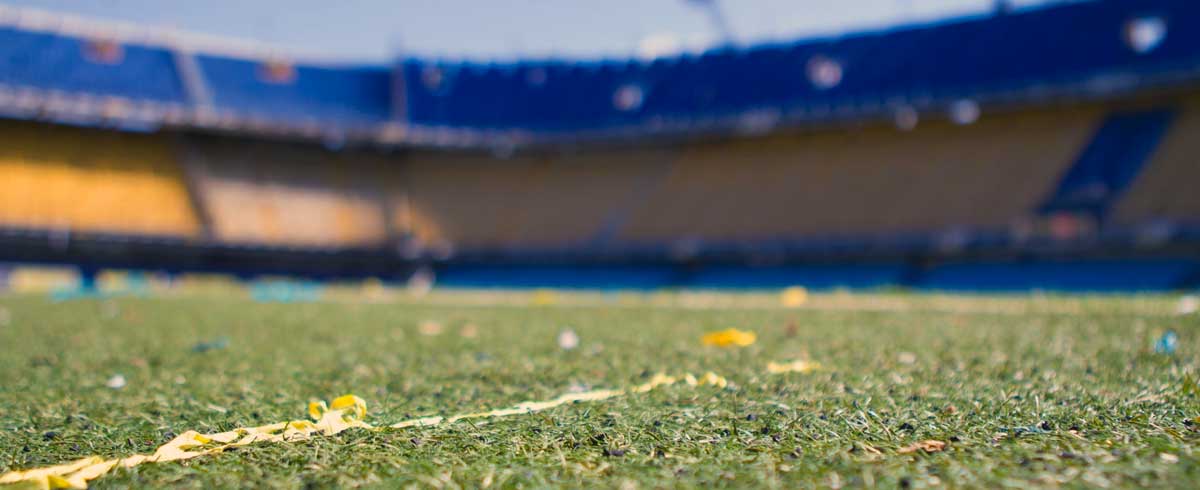 Last week, I read a fascinating article on the art of observation which detailed the story of a seminar in Germany where forty people in an auditorium witnessed a staged event—part of a scientific study—and then submitted staggeringly different accounts of the event only minutes later.
Of the forty people, only one person turned in an account that had fewer than 20 percent errors. Twenty-five people had more than 40 percent errors, and more than 20 accounts included details that never happened during the event. In short, the people in that room proved miserable at being observant.
Reading the article, I immediately thought about "the eye test"—that ubiquitous sports metaphor that becomes part of the football debate this time of year.
Whether you're talking about college team qualifying for the playoffs or NFL teams that have a shot at winning the Super Bowl, this is prime "eye test" season among many a cultured football observer.
And most of us fail that eye test every single year.
But that should be no surprise to any football fan. After all, "football people" (the professionals who have as their JOB analyzing the game and its players) fail the eye test long before the post-season rolls around. One need look no further than three of the best quarterbacks playing football this year: Drew Brees, Lamar Jackson, and Joe Burrow.
Brees might seem like the outlier since he's been lighting up scoreboards for more than a decade now, but in 2006, coming off shoulder surgery and in search of a new team, most of these "football people" thought Brees was damaged goods. The Miami Dolphins famously chose to sign Dante Culpepper over Brees because Brees didn't look right to them.
Well to most of them—there was one person in Miami who wanted to sign Brees: then-head coach Nick Saban. He was overruled, a decision for which most of the state of Alabama is eternally grateful.
While he's only lit up scoreboards this year, Lamar Jackson is a similar case. Coming out of the University of Louisville in 2018, after an amazing career as that university's QB, "football people" questioned whether or not Jackson could play quarterback in the NFL.
Never mind his 9,000 yards passing. Never mind his 142.9 career rating. Never mind his 69 passing touchdowns.
When NFL scouts looked at Jackson, their first thought was, "What other positions can he play?"
That refrain was so popular that Jackson went on ESPN during the 2018 NFL Combine and declared, "I'm here to be a quarterback." Despite that declaration, Jackson was the fifth quarterback taken in the 2018 draft— chosen with the last pick of the first round, which the Baltimore Ravens traded to acquire.
So far, it's paid off pretty well.
Then there's Joe Burrow, the LSU quarterback who took college football by storm this year and was named the Heisman Trophy winner a week ago in New York. And not just the Heisman winner—he was named first choice on 841 of 928 ballots—over 90% of the total first place votes available.
Not bad for an Ohio kid who only received one scholarship offer, and then spent years buried on the bench before transferring to LSU. And when he looked to transfer, several "football people," including Nebraska head coach Scott Frost, said he didn't have the talent to play in their programs.
Three history-making quarterbacks, three players who were overlooked and undervalued at some point in their careers. Three examples of how the "eye test" can produce a significant fail because of this overlooked truth:
Value is in the eye of the beholder—and the eye is beholden to the mind.
Whether you're evaluating talent at a combine or in a cubicle, your mind holds more sway over what you see than you're likely to believe. That was the biggest takeaway from that seminar in Germany, and it's what we learn from the stories of Brees, Jackson and Burrow. In each instance, what people thought they perceived was more important than what they actually perceived.
Brees was damaged goods. Jackson didn't fit the NFL mold. Burrow didn't appear special. All proven false by time, but more importantly by perspective. Sean Payton saw the perfect partner for his cerebral offense so he signed Brees while others passed. The Ravens saw a quarterback who didn't fit the NFL mold, but instead shattered it, and now they're among the favorites to win another Super Bowl. Ed Orgeron called Burrow "one of the top recruits in LSU history" and changed his offense to fit Burrow's skills.
So, how can you make sure you don't fail the "eye test" when you start looking for talent in the New Year? Here are three things you need to do to ensure you're seeing clearly.
1. Admit you have blind spots. You can't see or know everything, so being honest about your limitations will help you avoid them. It's easier to have clear vision when you know where your blind spots are.
2. Acknowledge your biases. We all have preferences about how the world should work and how people should work within that world. Knowing your propensity for leaning a certain way will keep that bias in mind as you evaluate options.
3. Have the courage to stick to your guns. While it's easy to say people messed up by passing on Brees or Jackson or Burrow, the truth is that each player stuck to their convictions and avoided a big mess. When we swing on big talent, we have to have the courage to accommodate that talent, which often requires change. If you're unwilling to change, own it and stick to your guns. But if you're willing to swing big, then be willing to do what it takes to make the gamble pay off.
As you close 2019, it's a perfect time to check your eyes, especially as you set your sights on 2020. If you're looking for new opportunities, new talent, or new energy, having clear eyes will be a head start in seeing your goals accomplished.