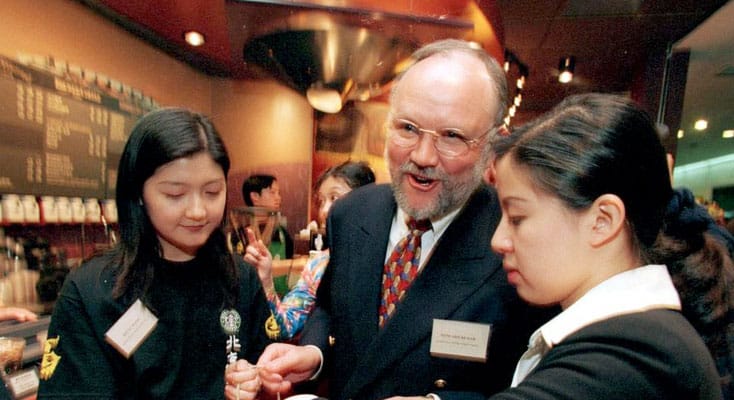 The Secret Recipe to Starbucks' Success
Longtime Starbucks International President Howard Behar is no longer with the company, but that doesn't stop him from cleaning up the condiment stand when he drops in for his cup of coffee.
"I'm very proud," Behar said of the company he helped build. "I'm just as protective as I've always been and I'm just as critical as I've always been. I still clean up when I go into stores and pick up papers. That's never going to stop. I've been doing that my whole life. I love the place, love it. I love what it represents and I'm angry when I don't think it represents everything that it could."
For more than twenty years, Behar guided Starbucks, serving as president of its North American operations and of Starbucks International. When he joined Starbucks in 1989, there were only 28 stores located around Seattle. Now it's a global phenomenon.