This Lesson From Sean Newcomb's Social Media Meltdown Could Save Your Career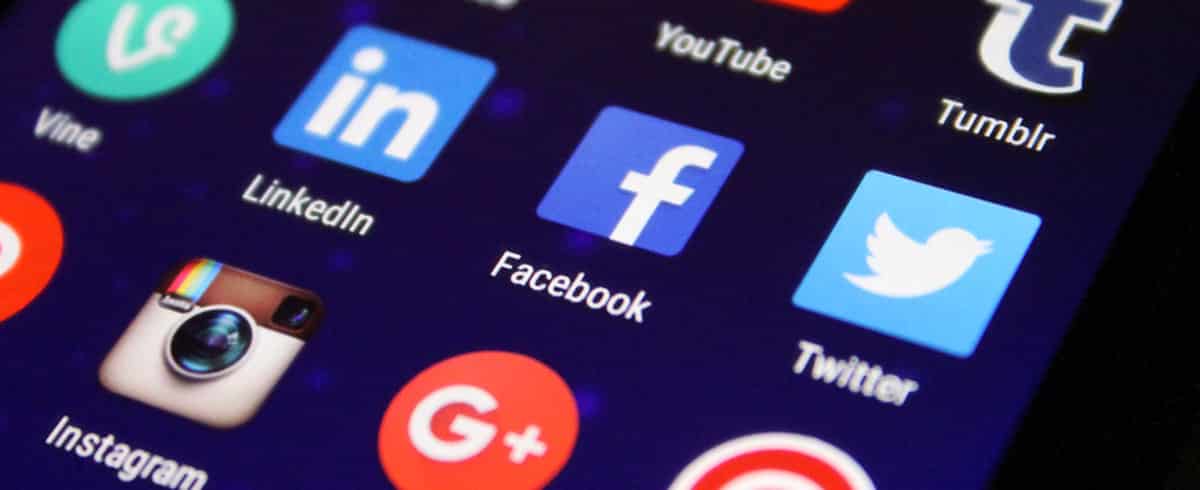 Sean Newcomb was just one out away on Sunday from becoming only the 15th Atlanta Braves pitcher to throw a no-hitter. Then a two-out single in the ninth by Chris Taylor of the Dodgers broke up his bid. After the game, he fielded the standard questions you would expect after almost reaching such an achievement. But 30 minutes later, Newcomb emerged from the locker room to answer a wholly different set of questions.
This time about his social media history.
Back in 2011 and 2012, Newcomb tweeted a racial epithet and several other of his tweets included gay slurs. The 25-year-old pitcher was just a senior in high school at the time, but he had to answer for his actions all the same. "I just wanted to apologize for any insensitive material," Newcomb told the press. "It was a long time ago, six or seven years ago, saying some stupid stuff with friends. I know I've grown a lot since then. I didn't mean anything by it. It was just something stupid I did a long time ago, and I didn't mean anything by it, for sure."
When Newcomb says, "I didn't mean anything by it," that is disingenuous at best. Of course, he meant something, he posted it. Did he really not consider that using that kind of language was wrong in some way? No, what he really meant was that, at the time, he thought that his language and actions on social media didn't matter. At 18 years old, he didn't envision a world where his lack of sense would be put on display and rob him of a pretty special moment of professional glory.
Eventually, as Newcomb learned under the bright lights, our actions on social media catch up with us.
Ghosts of Social Past is not just a problem for Newcomb, it's haunting people across sports, politics, and entertainment. Just in the last month, Milwaukee Brewers pitcher Josh Hader and Washington Nationals shortstop Trea Turner had to apologize recently for their offensive "teenage tweets." Inappropriate tweets brought down former Congressman Anthony Wiener. Even big Hollywood directors aren't immune. James Gunn, director of the $1.6 Billion (and counting) Guardians of the Galaxy franchise was removed from the third installment because of some exceedingly questionable and inappropriate tweets commenting on pedophilia and rape.
(Note: These moments just don't impact the person who posts. It impacts their friends, families, and co-workers, too. Hader's misdeeds came to light during the MLB All-Star game where he was playing and his family had to pull shirts over the jerseys they had worn that night, so concerned were they that backlash would come their way for sporting his name.)
And the price here is not just being paid by athletes and the famous. Similar stories can be found, just in the last month, involving police officers, social workers, and a mid-level manager at a technology company. Each of them lost a job because of posts from their past.
This isn't about youthful indiscretions. It's a character issue. It's about your integrity.
Your behavior on social media and in the public is more important today than ever because we live in a true 24-hour news cycle. Everything we do can be news and ALL of us can become newsworthy. If we choose to do something wrong, we have no idea who's watching us. If we decide to throw something out of our window as we drive down the street or lose our mind in a restaurant just because we're mad at a waitress, it gets seen. Sometimes it even gets recorded. Now, if you suddenly find a bit of fame, things we think we're "just being funny" are fair game. The long-term impact of our social media decisions is a part of our world now.
Maybe if there's anything good that comes from high-profile athletes doing something stupid, it's that it gives all of us another wakeup call. If you posted something on Twitter five years ago that might cost you a job today, shouldn't you be concerned about that? Don't think people can find your tweets, posts, or likes? You have no idea who it is that is out there searching for these things.
One of the professional opportunities I get is to do social media training for college athletes, mainly football and basketball players, who are on the verge of the next steps in their careers. In preparation for those presentations to student-athletes, we have a staff of young people who reach out to these athletes on social media to see who they could become friends with and see what's on the athlete's pages. Invariably, it does not matter how great the university or how big the names of the athletes, we often find really bad stuff. During the presentation, we share what we find and you can see light bulbs go on all around the room. Clearly, these Major League baseball teams didn't do that kind of background work. But, we all should.
Because what you share on your social media can be a career or even life-altering moment. It's there. It will be found. If you were applying for a job, and somebody went back through your social media, what do you think the odds are you'd get hired today? We owe it to our future selves to clean up what we're doing today and what we've done in the past.
We need character, and the integrity to hold on to that character, no matter who is watching. But if we failed to show it in our past, now is the time to hit delete. How you acted and what you posted as a teen might not have been seen then by anyone of consequence. But now, someone could be shining a spotlight on it. If your social media posts from years ago truly don't reflect who you are or what you stand for, go scrub them right now!
Delete the offending tweets. Remove the Facebook posts.
Clean up your YouTube video likes.
Start a new Instagram account and delete the old one.
And while that is my advice regarding your past postings, remember the internet never forgets. Especially if you have a larger than average following, you can guarantee that your critics, and journalists alike, are monitoring accounts like yours – ready to screenshot anything offensive. Social media monitoring has become its own industry with a vast array of competing companies and software. Outside of social media, there are many online archives dedicated to recording and storing anything published publically on the internet such as a blog post, article, or even comments long deleted.
So, yes, delete if necessary. But even better, don't do it at all.
When moments like this happen, we shouldn't just sit back and go, "Man, that Atlanta Braves pitcher was an idiot!" We should say, "Is there anything in there I can get out of this?" You cannot ever truly rid yourself of your past decisions, but you can go clean them up. You can't interrupt the people who've seen your indelicate or offensive tweets in the past, but you can impact the way people will see them, and you, in the future. Now, get to work!