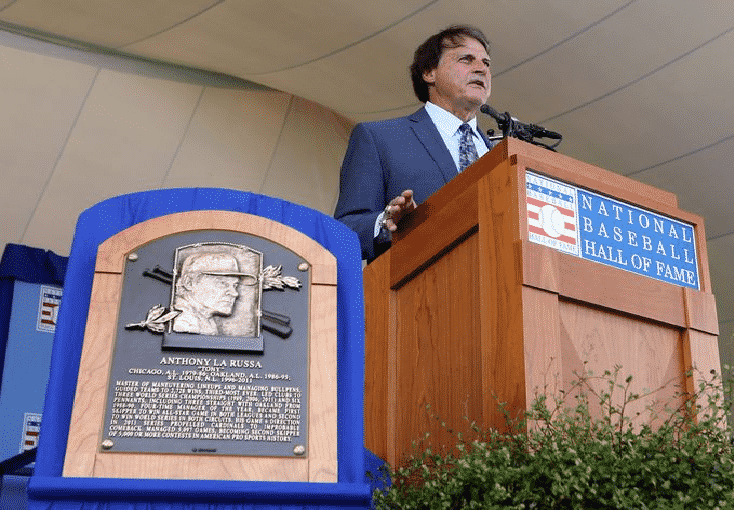 Use Fear — Good Fear that is — as Motivation!
Have you ever used fear as motivation?
This may seem adverse to some people but, if channeled correctly, good fear can be a powerful stimulus in creating change. The Great ones in the sports and business worlds all know how to use their emotions to their advantage, and I cannot think of a better example of this principle than Tony La Russa. Throughout his Major League Baseball (MLB) career, he has used good fear to achieve incredible success.
Recently, La Russa was inducted in the MLB Hall of Fame for his storied career as an MLB executive, former manager, and infielder (though I promise it wasn't for his play on the field!) He is best known for his managerial positions with the Chicago White Sox, Oakland Athletics, and St. Louis Cardinals in which he led his teams to a combined total of three World Series titles, six league championships, and twelve division titles!
La Russa has achieved magnificent levels of success, but the fear of failure—and disappointment of losing a single game—motivated him on a daily basis to give his best. I had a the opportunity to have a conversation with La Russa recently on his philosophy of "good fear, bad fear" and how recognizing the distinction between the two can help us succeed in our own goals.
---
[tweetthis url="http://donyaeger.com///good-fear-bad-fear/"]One defining characteristic of the Great ones is that they hate to lose more then they love to win.[/tweetthis]
---
La Russa, who is famous for his intense preparations, considers the first hint of anxiety a crucial crossroads on whether we will take or dodge a challenge. He told me that anxiety—or good fear—can motivate us to prepare more in order to avoid a bad outcome. He repeated this idea during his recent commencement speech at Washington University in St. Louis.
"It's okay to have anxiety," he said. "You're going to face a lot of opportunities where there's an uncertain outcome and you've been given the opportunity to try it. Bad fear means you call in sick. And you will never, ever have a strong personal feeling and a strong enough ego to be successful and take advantage of what you've gone through your whole life."
His philosophy is so practical: Good fear propels you to facing a challenge with a stronger mindset and better preparation, while bad fear drives you to curl up on the couch. La Russa told me that responding to bad fear—dodging your challenges—will lead to a weak ego and a lack of confidence, and can create more anxiety as we obsess over the opportunities that we passed on.
Have you ever channeled fear into success? What are some good fears that have helped you respond to your own challenges? I want to hear your story. Leave me a comment below and let's discuss good fear, bad fear!
If you liked this post and want to inspire someone else, please consider sharing with friends and colleagues by using the share buttons below.
"Don't be afraid to share it!"
Tags: Chasing Greatness Blog, Chicago White Sox, fear, Hall of Fame, hope for the best, Hope for the Best But..., If you're a Baseball fan, Inner Fire, MLB, Oakland Athletics, St. Louis, Subscriptions, Tony La Russa, Writing