Who Do You Think You Are? A Lesson In Identity From UCLA's Search For A New Head Coach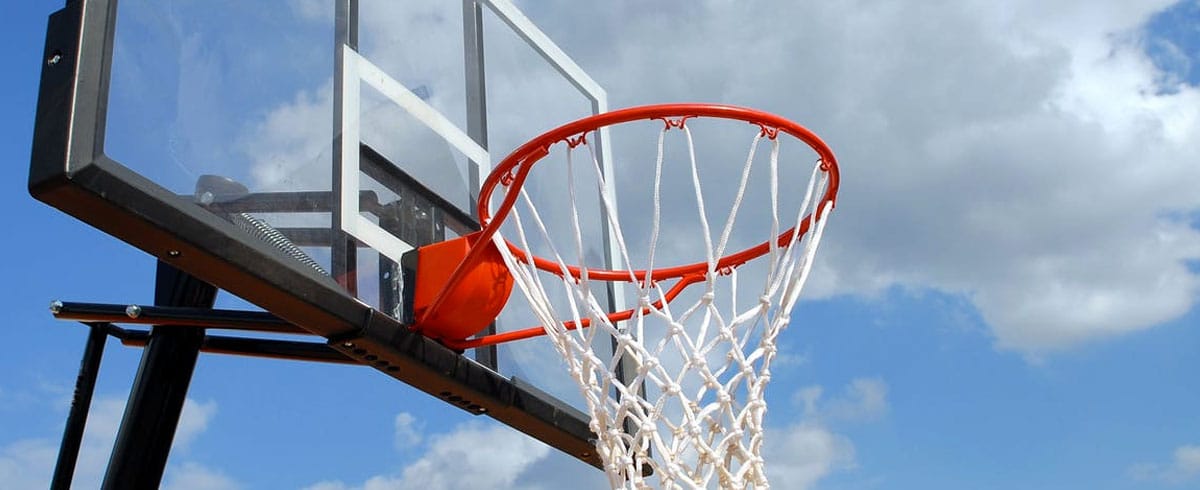 One of the most storied programs in NCAA basketball history just hired a new head coach. The press release quoted UCLA's athletic director, Dan Guererro, as "excited to welcome him to Westwood."
I should hope so. Especially since former Cincinnati Mick Cronin was the only coach who seemed willing to say yes when offered the chance to lead UCLA. The Bruins search for Steve Alford's replacement took almost four months and featured several embarrassingly public swings and misses.
Kentucky's John Calipari parlayed the Bruins' interest into a lifetime contract in the Bluegrass state, and Tennessee's Rick Barnes leveraged a reported $5 million-dollar salary offer from UCLA to secure better salaries for his assistants after he chose to stay with the Volunteers. Texas Christian coach Jamie Dixon didn't even allow UCLA's flirtation to get far before declaring no interest.
On Tuesday morning, UCLA announced the hiring of Cronin. And I watched the whole spectacle with one steady thought in my head:
UCLA doesn't see who they are – or at least who others see they are – because they are too blinded by who they were.
I was mentored by John Wooden, the 10-time title-winning coach against whom every coach at UCLA has been measured. So my appreciation for the Bruins' storied history runs deep. But that's the thing—it's history. Coach Wooden's last title was won more than four decades ago. And while having a stellar past is never a bad thing, it can become so if it colors the lens through which you see yourself in the present.
There's been a lot of talk about restoring UCLA to its former glory, but the truth is the program hasn't been glorious for some time, and that's a reality many at the school have yet to accept. I could spend hundreds of words speculating as to why that is, but the real lesson isn't what UCLA should or shouldn't do now that a new coach is in place.
The real lesson is what you and I should learn from what the school just went through.
As a business leader, I'm constantly looking for stellar talent to hire, just as any shrewd business leader should. That's what UCLA was doing by kicking the tires on Calipari, Barnes, and Dixon. It's smart business because talent makes a big difference in results.
But I'm also thinking along a different track as a business owner, and that is: who would my business attract? What about my company would make us eye-catching to those who are gifted?
While I should always want the best talent available, as a small business owner I have to realize that my team might not be a good fit for some. I run a lean, high-capacity, high-trust team where there's plenty of opportunity for growth and development, but there's a shortage of titles.
In other words, talented people looking to climb an org chart wouldn't be a good fit for my team. And that's okay. I need people who fit what my team is because those are the people who will help my business become what it's going to be.
And that's the key to making smart hires: realistically assessing who and where you are as a business.
The old leadership saw from Max Dupree goes, "The first responsibility of a leader is to define reality." Great wisdom—especially when you know the secret all great leaders and great teams know:
The leader cannot define reality alone.
The great leaders of great teams understand that the team must help define reality by sharing honest feedback with leadership about where the team stands. In a business, that means you have to hear from your people about the state of the team before you start talking to new talent. You have to establish a culture of honesty and safety where your key players feel comfortable sharing their thoughts with you.
Including uncomfortable truths.
Had someone been that honest at UCLA, this coaching search might've gone differently. One person with the ability to say, "Look, we have a great history, but our current reality is this: we fired one coach a few years ago after he took us to three Final Fours, and we just fired a coach coming off three Sweet Sixteens. We're not exactly screaming, 'We have our expectations of success straight, now welcome to Westwood!' We can have high expectations, as long as we're willing to admit that we're not what we used to be—though we're committed to getting there again."
As business leaders, we have to be real in our assessment of our teams, our culture, and our circumstances. We can never fall in love with who we were, or who we think we are because here's the thing:
When you're kissing yourself, your eyes are still closed.
Let's learn a lesson from UCLA. Let's keep our eyes open, our reality defined, and our businesses ready for the next step we can take. Doing so will make the next right hire much easier to find.