Will You Be Ready When Your Number Is Called? Learn From FSU's Tim Becker's Wild Weekend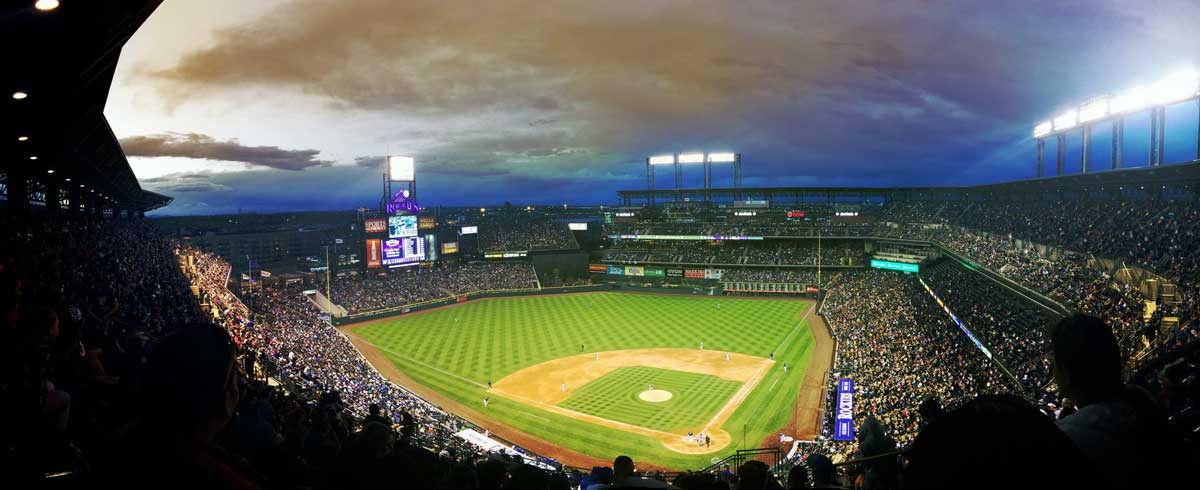 When I sent a request to talk with a central figure of the biggest sports story of the weekend, his coach told me he'd have to wait until the player awoke to schedule a time. If I'd had the weekend Tim Becker had, I don't know that I'd ever want to wake up.
Unless you're a diehard Florida State Seminoles fan or a rabid fan of college baseball, you likely have never heard of Tim Becker. And even the hardest of hard-core FSU fans probably hadn't heard of him until he unleashed an amazing display this weekend.
Truth be told, Becker's surprising garnet and golden run began a week earlier against NC State when he helped the Noles defeat the Wolfpack and, as a result, squeak into the NCAA baseball playoffs. Once there, however, Becker made sure no one at FSU would ever forget his name.
In the first game of the regional, against Florida Atlantic University, Becker was penciled into the lineup as the starting left fielder. With that nod of confidence from legendary manager Mike Martin, all Becker did was step into the batter's box and launch the first two homers of his Division-1 career, and it's not because Becker doesn't have power.
It's because he didn't really have a Division 1 career.
Out of the 60-plus games played by Seminoles this year, Becker started zero and only played in a handful. But that didn't bother Becker. Though he is a senior in college, he had spent the first three years in school playing for a club baseball team. But he attended an open tryout last fall and was invited by Mike Martin Jr., son of the Seminoles retiring manager, to walk-on and join the team for Martin Sr.'s final year on the bench.
"Playing Division 1 baseball has always been my dream, ever since I picked up a glove," Becker told Forbes.com, once I got him on the phone, "I did everything I could—busted my butt—to do what it takes to be ready every day, even if I wasn't going to play. Obviously, my time came at the end of the year, and I was ready."
Was he ever—sparked by Becker's outburst against FAU, Martin Sr. rolled the dice and kept the walk-on in the lineup against regional host and #4 national seed University of Georgia. All the kid did was launch his third home run of the weekend off the Bulldogs' ace, Emerson Hancock, a player drafted in this week's Major League Baseball draft.
Becker's boost proved to be the catalyst again, and FSU lit up the favorite for a 10-2 victory. By the time FSU faced Georgia again on Sunday, the Seminoles were firmly in the catbird seat and demolished UGA 10-1 to keep their season going in the Super Regional this weekend.
"He's the epitome of hard work and a positive attitude. He was always our best dugout/teammate guy throughout the season but the biggest reason he didn't get a lot of playing time was because of the defense," said Mike Martin Jr. "But as the days go on you can't help but notice the work ethic and improvement, and circumstances allowed for his name to be called. Obviously, he ran with it."
What both the junior and senior Martin love about Becker is something the kid takes pride in himself—his willingness to be ready for his team.
"Didn't matter if it was 7AM workouts, tee work before practice, tee work after practice, extra practice with the hitting coach or in the field—the little things are what matters," Becker said. "If you take care of the little things, the big things will take care of themselves."
It's a sports cliché, the plucky walk-on who comes through in the clutch, but it's one worth studying until we learn the lesson. In life, we're not always guaranteed a starting spot—we're not always going to be the star or the one in the spotlight, but how we treat obscurity is how we prepare for when our moment comes.
You sulk your way through the wins, you'll never be ready for the bright lights of center stage. But if you follow Tim Becker's example and make yourself a valuable teammate, you'll find that no moment is too big for you.
"Just because I'm a walk-on, it doesn't make me any less of a competitor than anyone else on the field. I just had to be ready for my moment," Becker told me. "It's been awesome—the texts from family and friends have been cool—but tomorrow, I'll wake and go right back to work. We've got LSU coming up, and we need to be ready."
I love that. I have no doubt Becker will be ready whenever his number is called, and his is a story we should all learn from—and then live out. Don't let your moment catch you unprepared.
Make greatness, whether on the bench or on the field, your calling card.