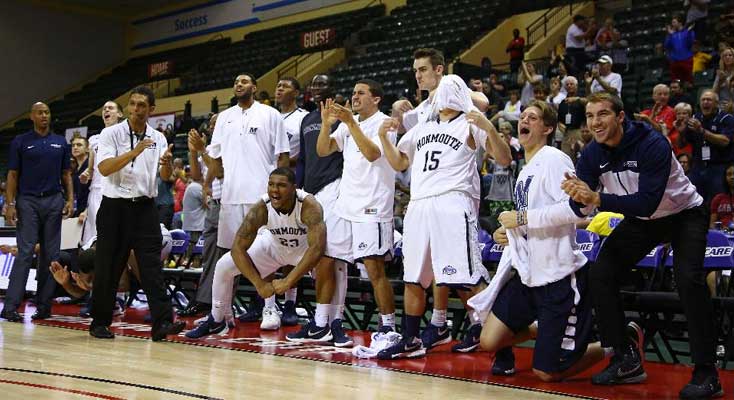 3 Team-First Lessons From America's Most Entertaining Sports Bench
First, a Monmouth Hawk basketball player slam-dunks a basket on the court and the crowd's attention immediately turns to…the bench! There, two backup players lift another player—who forms a basketball hoop with his arms—by the waist, allowing a fourth bench player to dunk an imaginary basketball through the makeshift hoop. The Monmouth bench collapses from the dunk, and the crowd goes wild.
This circus of team support (and ridiculous fun) is Monmouth basketball: The greatest sideshow in all of sports. (Just watch this video!) Already this season the Hawks have upset the UCLA Bruins, USC Trojans and Notre Dame Fighting Irish, but it is the Hawks' choreographed bench celebrations that have become viral sensations…and a great lesson in supporting roles.
Lee Williams, my Greatness partner and a part of my writing team, spoke with the Monmouth Hawks a couple of weeks ago and walked away with three great takeaways: