Virtual Presentations
We understand that things happen, but it's not going to change the need for your conference. It's always preferable to do things in person, but if something changes, we want you to know from the perspective of your keynote, we have you covered.
Should there be a need in the way you construct your event, we are already ready. We have the technology and experience in delivering live keynote presentations from our studio straight to you.
---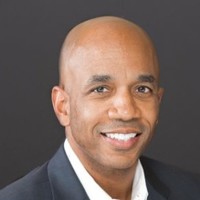 "I've hired Don to present his keynote presentation on high-performance habits at three different companies in my past, but when I tried to get him to speak at my most recent conference, he couldn't be present but he could be live with a virtual presentation.
Because of Don's impact on my previous audiences, I knew I wanted him for this event. I believed his impactful storytelling would shape the tenor of what I wanted the room to experience. It was flawless. As I watched my room and I saw the emotional reactions to Don, I knew it was because of the way he came on across on the screen, and the way the technology came together.
Without question, live is always best, but the solution his team built was high resolution and so seamless that it couldn't have felt any closer."
Mark Kornegay
Chief Revenue Officer, Omnigo Software
Longtime Technology Executive
---