Fatherhood And Father Time Make This Masters Different For Tiger Woods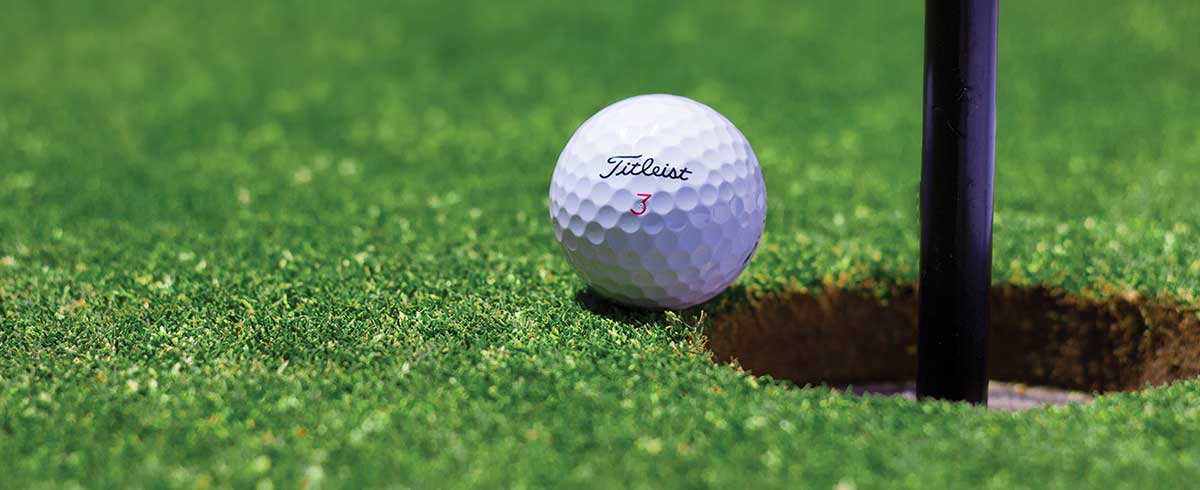 After starting the day bright and early to avoid the threat of thunderstorms, the 18th hole of Augusta National was hit by a roll of thunder yesterday afternoon that no meteorologist could have predicted.
But no one panicked. No one ran for cover. No one cried—unless they were tears of joy.
That's because, in the midst of Augusta's loudest roar since 1986, attendees at the Masters were treated to something they'd not seen in 14 years:
After four surgeries, several public failures, and breathless speculation, they saw Tiger Woods slipping on his fifth green jacket.
From the beginning of the week, the Tiger chatter was prevalent. After his win at the Tour Championship last fall down the road in Atlanta, there were plenty of golf fans who felt like Tiger was back. There were just as many who felt Woods was past his prime, a victim of bad health and self-inflicted bad decisions.
Woods was among them.
"I was done," he told ESPN's Mark Schlabach describing his feelings about his future as recently as a year ago. "[Coming off of back surgery] golf was not in my near future or even the distant future. I knew that I was going to be a part of the game, but play the game again, I couldn't even do that with my son Charlie. I couldn't even putt in the backyard."
On Sunday, after his putter delivered him a Masters victory, the win delivered Woods into the arms of his waiting son. There, just off the side of the 18th green, an older, wiser Tiger Woods held his son in his arms. Immediately after Charlie, Woods hugged his mother, Tida, and then his daughter, Samantha.
Woods' children had never been to Augusta before this year. Neither was even born the last time Tiger won at the Masters. Samantha was born in 2007; Charlie in 2009.
I remember having the opportunity to cover Tiger in his prime—he was a force, a man so talented he could dominate a field by sheer power of will. The Tiger Effect—the psychological crumbling of some of his youthful contemporaries—was never more prevalent than at Augusta during those years. With his bombs off the tee and his furious desire to win, Woods routinely cowed the best the game had to offer.
But what we saw yesterday was not prime Tiger Woods. He wasn't long off the tee—he barely made the top 40 in driving distance—and his desire to win wasn't as obviously searing as it once was. Woods often looked contemplative, and on some occasions seemed to be calming himself down instead of psyching himself up.
On Sunday, Tiger Woods looked like what he was: a 40-year old father just trying to make his kids proud.
As a father myself, I can tell you few things are as humbling as age and children. Just last week I had surgery on my bicep (after I tore it in a pick-up basketball game) and my buddies wouldn't let me hear the end of it. And there are days when my children seem to speak an entirely different language, half of it based on emojis.
But what Father Time and fatherhood provide is patience, and patience is an old(er) person's gift. It certainly was a gift for Tiger on Sunday—while other players were stretching themselves in their chase for the green jacket, Woods played within himself and trusted his experience to keep him straight.
It served him well. Woods was second in greens hit in regulation, and top 15 in putting. He played like an old man and became the second oldest to ever win the Masters. The guy who is the oldest to ever win tweeted out a simple message of congratulations.
A big "well done" from me to @TigerWoods! I am so happy for him and for the game of golf. This is just fantastic!!! 👏🏼@TheMasters

— Jack Nicklaus (@jacknicklaus) April 14, 2019
And now Woods sits at 15 majors, only three behind Nicklaus' record of 18. A record Woods has long desired, but for the last decade has seemed out of reach. With Tiger roaring again at Augusta, maybe the hunt is still on.
Or maybe it won't be. This seems like a different Tiger Woods. More settled. More joyous. More at peace with himself and his place in the world.
Sometimes, the goals we chase when we're young don't hold up the way we imagined. We fight hard for success, making sacrifices we believe will be justified by our achievements. But with time and distance—with age and changing circumstances—we come to realize what we once thought mattered doesn't matter the way it once did.
Call it the privilege of growing old. Call it the power of parenthood. I call it the biggest blessing of my life and given Tiger's smile as he grabbed his son into a hug, I think he would agree.
Success is sweet.
But knowing what kind of success matters the most to you is even sweeter.