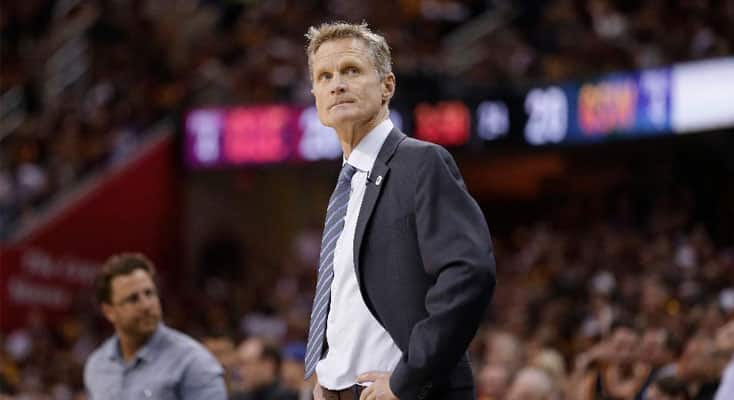 Great Leaders Don't Speak Ill Of Their Predecessors
Sunday night brought euphoria in Cleveland. The Cavaliers ended a 52-year major sport championship drought, winning the NBA title. On the flip side, the Warriors lost three games in a row to lose the championship. Despite the series outcome, most will agree the Warriors are a great team and Steve Kerr is one of the best coaches of the game.
But among the most impressive pieces of his leadership has been how Kerr has handled his walk past the man he replaced as coach of the team during each game of the Finals. Sitting on the sidelines, calling the games for ESPN, was Mark Jackson who coached Golden State for three years before being fired in 2014. While the Warriors made the playoffs for the first time in 17 years under Jackson, the team's owners didn't think he was the right coach to bring an NBA championship to the Bay and instead hired Kerr.
That gamble paid off as Kerr has led the Warriors to an NBA title last year and a record number of wins this season. One of the reasons Kerr has been so successful is the respect he has shown Jackson.