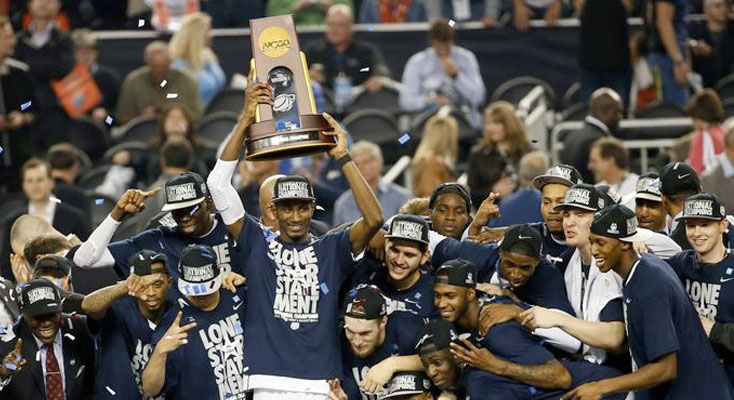 March Madness and the Value of Continuity
EDITOR'S NOTE: The contest we are currently running (check it out here) inspired me to write this blog.
---
These are my favorite four days of the sporting calendar.
As the NCAA Basketball Tournament tipped off yesterday, the little guys got the chance to pull back their slingshots while the big guys had to remain focused and keep momentum. What makes March Madness so exciting is that we can all bear witness to the incredible upsets by smaller teams against the powerhouses. We're just one day into the 2015 tournament, and Georgia State and UAB have already sent heavily favored opponents home well before they were expected to bow out.
But what's always struck me about these "Cinderellas" is that they are almost always the teams filled with seniors that have bonded for several years. In an era where many "brand name" teams are built around players headed to the NBA at the first available opportunity, the glass slipper/sneaker is most often worn by the teams who have toiled together for this One Shining Moment.
(One of last year's most notable upsets was the seniors of Mercer College defeating Duke. Additional upsets included Dayton over both Ohio State and Syracuse, and Harvard beating Cincinnati.)
Continuity is a huge factor in the success of these teams. The bigger programs frequently suffer from player turnover and it can be difficult for their teams to maintain a firm, winning culture year-in-and-year-out. Ultimately, the best teams are sometimes the ones that are together for several years, and this gives them more time to gel as one.
In analyzing the teams no one expects to win, the best predictor for their success is the length of time that their roster has been together. They have learned what to expect from each other, how to build trust through communication, and how to play to each other's strengths in a way that the one-and-done players never get a chance to do. Yes, it's great to have star players; it's even better to have an unbelievably solid team that sticks together.
This lesson is a direct parallel to each of our professional teams in the workforce. You may not have high-performing departments or ready-made superstars, but a team can still cultivate their collective talents and come together appropriately to go farther than anyone expected. By seeking to make continuity a part of the organizational culture, any progressive team can become one of the very best teams over time!
As you filled out your brackets and got ready for these GREAT four days of competition, did you look for that little team that has the potential to pull off an upset? (Our office pick was Georgia State, a team loaded with seniors and juniors. Go Panthers!)
Who is your little team? And who would you advise me to keep my eye on?
Tags: Basketball, Bracket, College, March Madness, NCAA Tournament