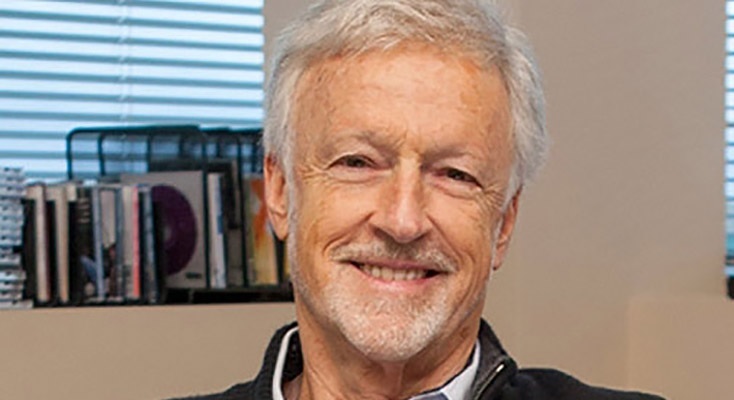 Lessons in Entrepreneurship with Mac Anderson
Mac Anderson is an entrepreneur of the highest order.
Many of you have Anderson's innovative work on your walls or bookshelves and you don't even know it. Successories, one of his earliest companies, is a producer of motivational office decorations; the framed posters feature photographs that are paired with words of leadership, perseverance, and motivation. With Successories, Anderson proclaimed that he was in the positive reinforcement business. He desired to remind businesses and individuals to stay on the path of positivity in a tasteful way.
"I have loved quotes all of my life," Anderson said in a call we had as I sought to learn the secrets to his success. "They have helped me get through some tough times. For me, a quote is like looking through the lens of a camera that may be a little blurry, but if you tweak it the right way, then it brings clarity."
Anderson's company very quickly became the leader in the office decorations niche and, within three years, Successories was generating $75 million in sales! At one point, the company was using 23 MILES of black framing material each month!
"You have to decorate your walls anyway, so why not do it with great ideas?" said Anderson.
As Successories boomed, Anderson developed prostate cancer and went into semi-retirement while he was seeking treatment. A few years later, he'd sold his company when a publisher asked him to write several gift books on lessons he'd gathered from his work with Successories. The books were compact and could be read within an hour, hit on key principles, and were designed with beautiful graphics. With this model and his new lease on life, Anderson saw an opportunity to develop a publishing company that he called Simple Truths®. "You can find gift books in Hallmark about mothers, babies, and friends, but no one had ever written any books like that in the corporate world," he said.
That's where our lives intersected. Last year Anderson asked me to turn my book "Greatness: The 16 Characteristics of True Champions" into a Simple Truths® product. To be part of that franchise and to be included with their list of authors was a high honor.
As Anderson explained to me, Simple Truths® books were at first typically sold in bulk to companies seeking to reinforce leadership, culture and core values to their professional teams, or given out as gifts at conferences. The "less is more" format connected strong with corporate audiences.
"If you present great content in an engaging format and you don't tell everything you need to know about a topic, but only the most important things," he explained, "people are more willing to read it and to remember it."
Anderson's team hit marketing gold when they began producing video trailers to promote their newest releases. Those trailers are often viewed in the millions. This unique business model has solidified Simple Truths® as one of the most successful publishing companies in the country. Once a month they release a book that allows them to touch a nerve with the American business people.
Now, Simple Truths® has made "What Makes the Great Ones Great" available. It was written with the goal of inspiring others to work towards their personal and professional best.
Like Mac Anderson, it is my hope to reinforce valuable lessons to you in your pursuit of Greatness.
If this blog inspired you, please share with a friend or your professional team!
Tags: Business, Great for the Business Leader, Greatness, Mac Anderson, Motivation, Simple Truths, Sports