Posts Tagged 'Shaquille O'Neal'
"Excellence is not a singular act, but a habit. You are what you repeatedly do."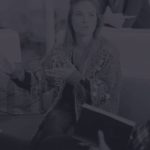 Warrick Dunn is one of the most exceptional people I've ever met.
Warrick played 13 years in the NFL, becoming the smallest player in the league's history to carry the football for more than 10,000 yards. While in high school, his mother, a police officer, was killed during a robbery at a bank. When Warrick made it to the NFL, he started a foundation and continues today to help buy homes for single mothers like his. To date, he has helped 115 single parents and 306 children wake up in homes they get to call their own. (Read more…)
Visualize Victory…

The truly great see victory before the game begins
Given all the changes that have occurred recently it may seem like it happened forever ago, but in reality only two years have passed since this scene played out at the NBA finals.
As his 7-foot-1, 325-pound frame would suggest, Shaquille O'Neal is as dominant a player as the NBA has ever seen.
In 2006, four years after O'Neal had won his third NBA Title with the Los Angeles Lakers, Shaq was playing for another championship – this time with the Miami Heat, who had acquired him in a trade two years before. But Shaq "Diesel" was no longer the talk of the NBA. O'Neal's new team was heavily overshadowed by the up and coming Dallas Mavericks and their 7-foot superstar Dirk Nowitzki. In fact, in a best of seven series most didn't think the Heat were capable of winning a single game.